We may never get chased by a rhino or come in contact with an angry medicine man in real life, but we did just that in of
The Brinkman Adventures Season 4
.
The
Brinkman Adventures
are a based on a real missionary family. They use their actual missionary stories and add in some fictional events to create their audio dramas with the Brinkman family members all playing themselves.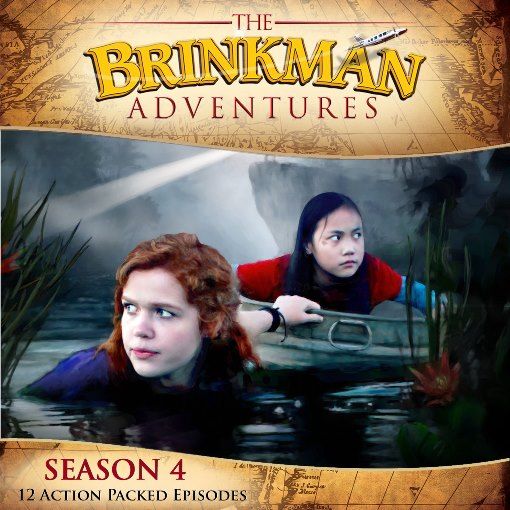 In Season 4 we learn about the Remember Nhu foundation. Nhu was a young girl in Cambodia living with her grandmother. One day her grandmother sold her to be a slave. Carl Waston was wanting to give his life to do God's will and serve others when he saw a picture of Nhu and heard her story. He spent years looking for Nhu by traveling to Cambodia several times. He finally finds her and he opens Nhu Houses where young slave girls have a place to live and to learn a skill. We also see the struggles the missionary kids go through and how they develop their own love for other people and their desire to serve them unconditionally. Young love is also brewing when Michelle really likes a young boy and we see her desire for wanting her parents to see Anthony the way she does. How many things can go wrong on a wedding day? Does Anthony & Michelle tie the knot?
A Paradise Lost
Remember Nhu
Aisha's Fear
Heart Song
The Crashed Kitchen
Crisis In The Congo
They Mysterious Palm Feller
War Of The Raccoons
The Five Guys
Toughest Man
Cambodian Quest
What Brings Us Together
The six hours of audio drama is very captivating. The characters come to life with the music and background noises to recognize their surroundings, like rain falling, crickets chirping, and other background noises. When the Brinkmans recorded this season they could not find anyone to play the part of Nhu so they recorded it without her voice. They later met Nhu and had her play herself in the episodes.
The Brinkmans' share their lives and hearts and one important message in this season is about making your own convictions instead of doing the right thing just to be obedient not because you truly want to do it. We also see how each of the Brinkman children's talents develop and how they use them to serve as they grow up. Another message that is taught is you don't have to be a missionary to serve God. No matter what career path you choose you can serve God. These adventures aren't all serious. The little boy colors on himself with marker and ruins the eggs at camp because he was trying to help with breakfast. There is plenty of drama with a bridge being washed out, a baby being born at camp, and Jack Brinkman has a doppelganger and is arrested because the video footage looked like him.
This time of year we spend a lot of time in the kitchen canning the produce from our garden. We listened to Brinkman Season 4 while the girls and I made and canned salsa. We let ourselves get lost in the story and it made our day go by quickly. We have listened to The Brinkman Adventures from Season 2 and it is fun to hear how the kids have grown.
The Brinkman Adventures are great entertainment but we also like reading the true missionary stories from around the world after we listen to the adventure. Seeing the pictures that go with the stories add so much and help you get a vision of missionary life.
The Brinkman Adventures