My family loves to travel. They don't care where we go or when we go they are never ready to come home. One thing I know the entire family learns while we are taking road trips is geography. We would love to travel to other countries, but that isn't always easily done, so

learning geography

with

Let's Go Geography

is an easier way for K-4th-grade students to learn geography.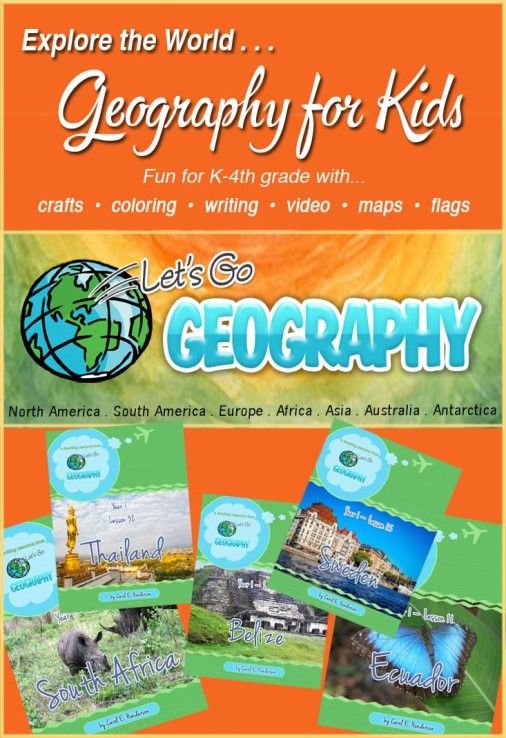 Let's Go Geography explores the world one country at a time. This world tour will take your kids to a new country for one hour each week for 36 weeks. Each week you will receive an email for the new country to explore or you always have access to them all and can pick and choose which one you want to travel to. There is one weekly lesson for each country except the United States, it has two lessons.
While visiting other countries you will sing songs, see maps and flags as well as color and make crafts. Students will be immersed in the cultures by seeing what dads and moms might do for a living, how they worship, and what their cities look like.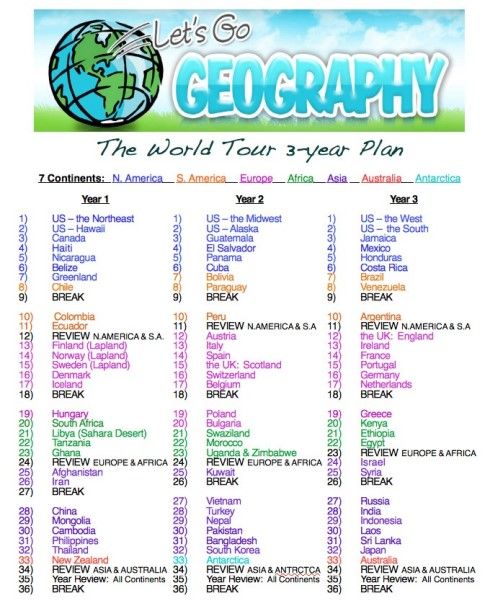 To begin with, students will make a travel journal by using a 3 ring binder to keep all their work in. Each lesson has a map with specific things to be labeled and questions relating to the map. Each country has a flag that can be colored and glued onto a world page to include in the travel journal. There are web links to allow children to hear songs from each country and watch a video that shows more about each country. The lesson also includes facts, notebook pages for the writing assignments, lots of local pictures, library reference for further research, and coloring page and craft idea.
Our adult daughter just got back from a trip to Hawaii and the second lesson in Lets Go Geography is about Hawaii so we had to start with that lesson. Right after that, we had to travel to Finland because my husband is half Finnish. His mom is from Finland and didn't move to the United States until she was twelve. My kids really enjoy listening to her talk to her other relatives in Finnish and listen to the stories she has to tell. If you visit Finland in this course you will see the reindeer herders, listen to their national anthem, take a tour of Helsinki. One link took us to a page that included more history, geography, and facts about their economy, their people, imports & exports as well as their religions and holidays.
Carol Henderson was a homeschool mom to her 5 kids and is currently an elementary history and geography teacher. Carol originally started ABookInTime.com as a place for parents and teachers to find good historically based reading books for their kids. It has expanded and now includes many geography resources with its sister site, Lets Go Geography.
Social Media
@letsgogeography
Facebook
Pinterest