I took typing while I was in high school, but not everyone chose to take it. Now that computers are in almost every home and are used so much for school and work I think everyone should learn to type now. We recently received access to

The Typing Coach Online Typing Course

from

The Typing Coach

to review.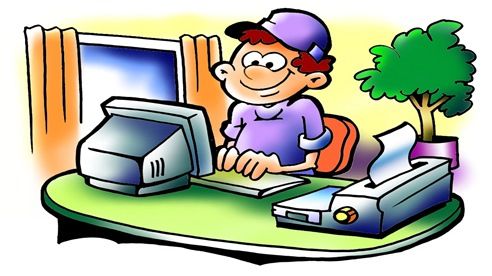 The Typing Coach has been pretty easy to use once I got it figured out. It is just a straightforward typing program that doesn't have any distractions. This course focuses on practice and test taking to either learn to type or improve your typing by increasing your words per minute without looking at the keyboard or making mistakes. It is set up to complete one lesson per week for ten weeks. You will need internet access, a computer program that allows you to type, and a keyboard. I didn't actually use software with this, but Alaina just typed in a blank Google Doc. To start I watched a short introduction and then printed off the Student Packet, Learning Checks, and the Progress Chart.
I used this program with Alaina who is 12 years-old. She didn't know much about typing when she started. She knew where her hands should be, but she really just typed each letter with whichever finger she wanted while looking at the keyboard. To start with she took Before Snapshot just to give her a base number of what she could type. Since she is a beginner she didn't really need to take this at first, but she wanted to. You are allowed 3 minutes to type the Gettysburg Address for this test. There are 7 lessons and the student should master the test for each one before moving on to the next one. There is also a section for Serious Practicing, the Final Assessment, and the Course Evaluation and Feedback at the end.
Having Good Posture
Home Row
Top Row
Bottom Row
Shift Keys
Typing Practice
Number Row
Each lesson starts with an audio lesson that lasts 20-30 minutes and uses the Student Packet. The audio explains where to place your fingers on the keyboard and instructions are given on which finger to use to type each letter. If you do not feel comfortable typing all the letters without looking at the keyboard you can repeat the audio lesson again. Next, you will type the lessons from the student pack. Once you can type the lessons without looking at the keyboard or monitor you can then head to the testing center. The test is timed and typed in the Typing Coach program. Accuracy is the key and you are encouraged to not move on until you can type the whole test in the allotted time with only one mistake.
Alaina was my primary user for this program, but since it can be used with multiple students in each household Amber and Delaney wanted to do the test to see how many words per minute they could already type. They didn't actually use the program as intended since they already knew how to type they just practiced each section a couple of times and then retested instead of spending an entire week on each lesson. Alaina worked through each lesson as intended before she took the tests.
The audio is very slow so that a beginning student can follow along which was good for Alaina. She went back a redid one of the audio lessons and that time she wished it was a little faster. The typing practices were nice, they could work at their own speed to allow for plenty of time to master each key. They all three got a little frustrated with the tests. The errors indicated were not always the mistakes that were made. One test she missed the semi-colon and the test results said she missed a space and had an extra letter. Most of the time she would realize she had a made a mistake and would want to backspace to delete the wrong character but she could not. After completing a couple of tests she started to get the hang of how it worked and was doing a lot better.
If you are looking for just a typing program without a lot of distractions and frills then this could be the program you are looking for. At only $17 per year, it is a very affordable way to either learn to type or improve your speed.