We love playing games at our house, and try to often. I think it is important to spend this time with my kids to relax and enjoy each others company. We often play games of chance, quick games, long games, but we really like games that are different. The last few weeks we have been playing

Commissioned

, produced by

Chara Games

.
In Commissioned the players are the Apostles. You will use your faith to spread the good news and build the Church while dealing with trials of the times. This game can be played by 2-6 players ages 14 and up. It is a historically-based, cooperative style board game and takes about 1 hour to play. The game includes a double-sided game board, 5 double sided scenario cards, 6 player boards, 96 faith cards, 27 trial cards, 4 wood missionary Meeples, 75 wood church member cubes, a wood elder's staff, 6 wood player pawns, 30 double-sided stop tokens, 5 double-sided extinguished tokens, 1 converted city leaders token, 1 Roman Legion token, an 8-sided die, a rulebook, and a theme appendix.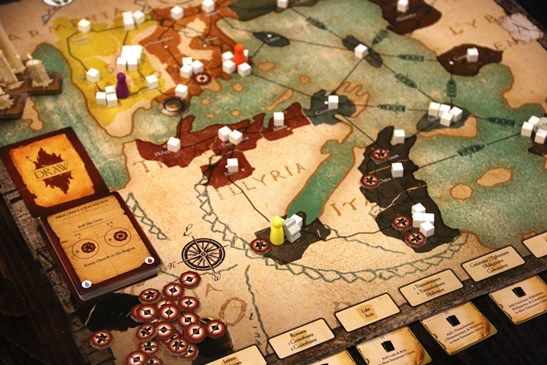 The first 150 years of Church History can be played out in five different scenarios. There are two levels of difficulty or you can play one person against everyone else. Each round has three phases; Arm, Live & Mature.
Arm ~ each apostle (or player) draws six faith cards.
Live ~ The players will go through five actions and this phase is repeated twice for 2-3 players, three times for 4-5 players, and four times with 6 players. The Elder staff is passed along every time the Live phase is repeated.

Trials ~ The elder draws a Trial card and applies the effect to the location of his pawn. The trial cards may have him lose a turn, place a mission stop, scatter church members, or extinguish a church.
Pray ~ Players secretly select two faith cards from his hand and rolls the die. The eight-sided die will have them complete a task that is assigned to each number.
Share ~ During this time the players turn over their prayer cards and the elder decides which two to use.
Move ~ The pieces on the board may be moved between locations. The player with the elder staff gets to move twice and can move any piece on the board.
Grow ~ The churches can gain members, but the elder decides which one will grow.

Mature ~ Players use their remaining faith cards to purchase new faith cards. Each faith card has a number on it and those numbers can be added to purchase higher valued cards.
The game ends when the victory conditions are met, these conditions are included on the scenario cards, when five churches have been extinguished, or the last trial card has been drawn.
I played Commissioned with all three of my girls ages 14, 13, and almost 12. We were very impressed as soon as we opened the box. The game board and all the pieces are constructed very well and should be able to last through a lot of game playing. Of course Amber (age 14) wanted to start playing right away and she soon found out that the instructions were a little confusing. I had already watched the

instruction video

from Chara Games and I had her watch it before we got started. The first couple of turns we had to read through the rulebook and then everyone understood what was going on. Of course the rest of the time we played was a lot more fun than the first time.
The Theme Appendix is very informational. It gives historical background of the people, places, and events that are in the game. There is historical information about the map that is used on the game board, and explains the background information for each of the Trial Cards and Faith Cards.
Chara Games is owned by husband and wife, Pat & Kat Lysaght. Chara is the ancient Greek word for enduring joy, and the Lysaghts want to create joy by developing relationships with God and people through playing games. They produced Commissioned through a Kickstarter campaign and will have another game available soon called

3 Seeds

.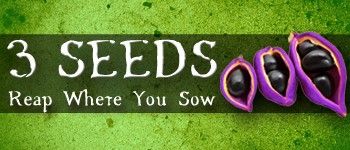 Other members of the Crew reviewed Commissioned and there are a few who already received a copy of 3 Seeds. Head over to the Crew blog to read those reviews.