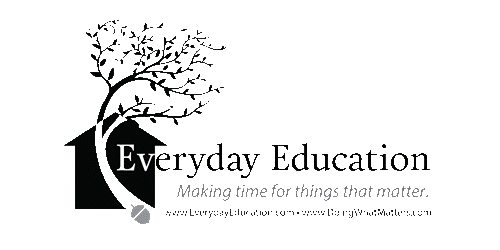 My daughter loves to write. She is always writing for school, in her journal, and she has several short stories finished. I'm sure she will continue to write throughout her life no matter what she decides to do. The best way I can help her with her writing is by making sure she has all the resources she needs to better her writing. After using the

Excellence in Literature Handbook for Writers

from

Everyday Education, LLC

I think I have found a great resource for her.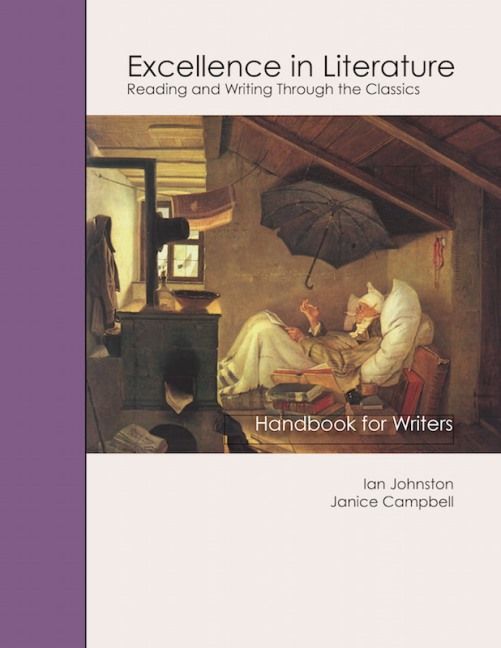 The Excellence in Literature Handbook for Writers is recommended for students in high school and college. This 420 page reference book is divided into two sections. The first section covers constructing arguments and writing essays, the second part covers punctuation, style, and usage. It is available as a print book or a eBook. It is based on the contents of two reference books. One is for essays and arguments, and the second one is for elements of usage and style. Both of them were written by Ian Johnston, a Canadian college professor. Janice Campbell combined the two texts with his permission and changed things to the American spelling and usage, updated some examples, and added a few additional resources.
Section one talks about arguments, essays, and research papers. Its main focus is on the persuasive essay and the research paper. There are definitions, examples of essays, and instructions on how to set up each section of the essay. There are also exercises that get you thinking about reasoning and the importance of defining the focus of the argument. Sample outlines are included for essays and research papers.
Part 2 covers punctuation, style and usage. It starts out going over phrases, clauses, and sentences including types of clauses, sentence fragments, questions, and clauses in quotations. Words are also talked about in this section, what types of words to avoid in college level writing, using nicknames, euphemisms, jargon, wishy-washy words, and slang to name a few. The punctuation covers addresses, colons, dashes, brackets, commas, quotation marks, and so much more. The basic format for essays and research papers as well as how to reference them. There is a couple of handy reference sheets at the end that include a Visual Guide To Organizing Your Papers, The Six Sections of an Approach Paper, Things a Paragraph Can Do, and a Rubric for Writing Evaluation.
We received the handbook as a PDF file and saved it on our laptop and our iPad. It's easier to access it on the iPad, but it would be nice to have the physical copy. Both of my high school girls have been using it when they need to look something up. Delaney looked up how to punctuate quotes for one of her stories she is writing and they both have used it to help them with their research papers. We have been working on footnotes and how to credit an original source for their research papers and using this handbook has made it very easy. I really like that there are things mentioned in this handbook that should not be included in certain writing situations.
This is a must have resource for any high school or college student no matter where they attend school. It will also be handy for anyone who writes. There have been a lot of times when I have needed to look something up and having this book will help me in my writing also.