I love gift giving. It's so much fun to watch people open something that they absolutly love or something they really wanted. It seems like the older I get the harder it is to buy for certain people. Part of that is because we live about a thousand miles from our family and we aren't there on a day-to-day basis to see what they need. I already have a gift for my mom that I know she will love. Mom, if you are reading my blog you can stop here!!
I received a Personalized Framed Plaque with Name Meaning and Bible Verse from

CrossTimber

to review and my girls and I had so much fun trying to decide what to get.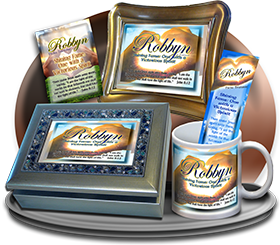 CrossTimber is a family run business owned by John and Katie Dehnart. It started 20 years ago when John and his sister first made a flyer for a local farmer. John started printing name cards when he took a drivers ed class at the local public school. After being made fun of he decided to research all the kids names and print them along with an encouraging meaning for each one on a name card. On the last day of class he passed them out and even the bullies were grateful. John then printed up 800 name cards to hand out whenever he met someone new. He eventually gave a name card to a girl named Katie and four years later she became his wife.
John loves name meanings. He sent me the meaning of my name right away and was more than happy to look up all my kids names.

I was having trouble deciding on what name to get on our plaque. I had John look up my mom and my mother-in-laws name also. Mike's mom is from Finland and her name is Riitta. John wanted to know how it was pronounced and he had a meaning for it also. I finally decided to get a plaque for my mom, Catrina. She is in charge of the women's ministry at her church and I thought it would look great in her office.
Now that we knew what name we wanted it was pretty easy to choose a background. There are so many to choose from in the four catagories: Faith & Inspiration, Animals & Creatures, People & Relationships, and The Great Outdoors. I finally picked my favorite (I hope my mom likes it too) The Garden Bridge. After choosing my background there are frame choices directly below the image. There are four frame choices or you can choose to have a frame selected for you. You can also order just a print or an email of the print. I chose the antique brown frame featuring intricate scrollwork.
I love the way my name plaque turned out.
My picture doesn't give it justice. The greens are much prettier in my name plaque than on my computer. I love the squiggly lines around the wording and the bridge seems so calm and peaceful. I think it complements Seeker of God's Perspective which is part of the meaning of Catrina. Our name plaque is 5X7 with a 7X9 recyced plastic frame.
CrossTimber also has other name products. You can get different sized name plaques, there are mugs, book marks, beautiful music boxes, and products with the names of God on them.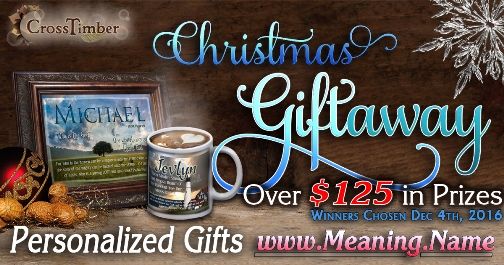 Social Media
CrossTimber
Facebook
Pinterest
Don't forget to stop over at the Crew Blog and read other reviews for CrossTimber. I read several of them and really enjoy learning what all the names mean.