Last year my girls played
Orphs of the Woodland game
for the computer & they were excited to receive the new story. This time they have been playing
Orphs of the Woodlands at Tangletree
from
StarToaster
in an app.
Orphs of the Woodlands at Tangletree is not just a game it is actually an interactive chapter book and game for children ages 9-11. The story is divided into 23 chapters and covers math, science, grammar, vocabulary, arts, character, and thinking & life skills. After reading a chapter the child can go to work in Stumptown with Job Training. Some of the Job Training is video clips or something else to learn. Next they can look at the Help Wanted section to answer questions about what they learned in the chapter by clicking the highlighted words or from the Job Training.
Tangletree is about a flying squirrel named Abba. He takes care of orphaned animals called Orphs. They live a tree house in the woods and they leave each other notes in a secret place in a tree. The child that is playing the game must earn stars to buy the Orphs things they need like water, nuts, clothes, and more. The stars are earned by answering the Job Training multiple choice questions correctly. If the student chooses the wrong answer they are just told it is incorrect and they do not receive any stars.
Vocabulary words are highlighted throughout the book and you can click on them to read the definitions or some have a short video clip that tells you more about that word. For example the homonyms foul and fowl are used and if you click on one of them you get the definition for both of them as well as the definition of homonyms and there are also other examples of the homonyms. One video clip was for thunder and it goes over a little science lesson for the child. There are also jokes included in the video clips and on the definition pages.
Multiple kids can use the app at the same time by creating their own user name. You can also access the account to each user. Here you can see what subjects have been studied so far, and their progress. It shows how many lessons were completed, how many jobs were finished, how many pages have been read, and how many stars have been earned. You can also view the table of contents or download Art for offline reading.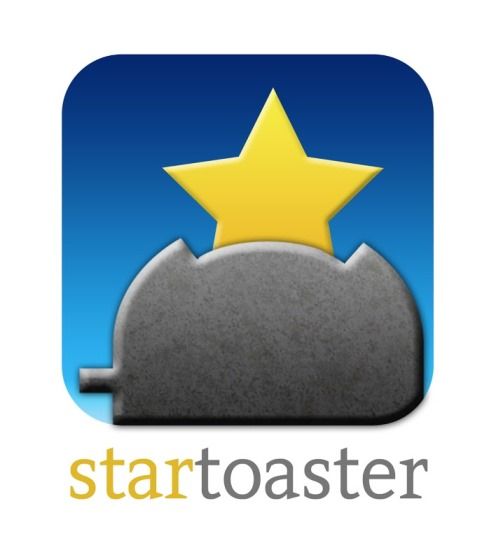 StarToaster believes in being lifelong learners and that there are learning opportunities everywhere. They developed their products not only for children to learn from but they also want to instill positive character traits in them while they are learning.
Alaina is 11 and she was the main kid to use the Tangletree app. Amber also created herself a user name, but she didn't play as much because it is geared for younger children. We just wanted to see how it would work with multiple users and I know you can use it with up to twelve. Alaina likes the story in Tangletree and earning stars so she can help the Orphs. She thought the story should be longer and she actually thought some of the questions were too obvious. She is on the high end of the recommended ages, but some of the multiple choice questions were so obvious. It was basically pick the only one that wasn't silly. I really like the interactive part of the story. Adding grammar in with the definitions is a great way to help kids remember it. This is a great interactive story book that would be perfect for younger kids or struggling readers.
Orphs of the Woodlands at Tangletree is an app available through iTunes. It will only run on an iPhone, iPad, or iPod Touch running ios 8.4 or later.
Social Media