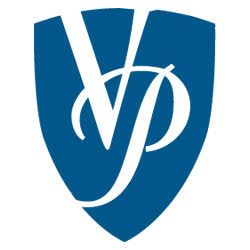 We study the bible every day at our house. We recently received access to the

VeritasBible.com

from

Veritas Press

to add to our day. We have used several items from

Veritas Press

in our school and Alaina has really been enjoying this new program.

VeritasBible.com is an online program that is a year long subscription for the whole family. All of your children will have their own account and work at their own pace. There are three sections that cover 32 Biblical events each. Genesis to Joshua, Judges to Kings, and The Gospels with Acts to Revelations, with Chronicles to Malachi and Job coming soon.
As soon as I got logged in I got Alaina started. Our family has one set of login information and then each child has their own icon on the home screen and that is where you can add new students. Alaina was thrilled that she got to choose her own character for her icon. When the student clicks on their avatar they gain access to the different sections and can choose which one they want to work on. I let Alaina choose where she wanted to start and she decided to start with Genesis to Joshua, but also worked on The Gospels.
Every time Alaina clicks on her section it takes her to a forest map with a dotted trail with circle landing points. The lessons that have been completed have a white star with a blue flag and the lesson that the student is ready for has just a white star. The future lessons are a dark bullseye and cannot be accessed, but the old lessons can be repeated. At least one star must be earned to move on the next lesson with a maximum of three stars earned.
The lessons contain video segments given by people dressed in time appropriate attire. There are timelines, interactive flashcards, reviews, bible readings, and a worksheet at the end. The student can view the worksheet when they are finished to see which ones they missed. When they get to the final page of the lesson it tells them they are finished and to close the window. Each lesson starts with a review of what was previously taught. If the student misses any of these they have more chances to get it correct and they cannot go on until they get it right.
The video segments are short only lasting a couple of minutes. The video and the interactive activities alternate through the lesson. The flashcards are set to words and music to help the student remember them easier, and the reviews, worksheets, and even the timeline are interactive. Not only does VeritasBible teach bible events it also teaches things that are going on in the world. It evens explains some of the imagery in the bible.
Alaina and I both agree this program is very easy to use. I love that we have one login for our family and that they can all access the program. This can be used by the student without any help from the parent. It tells the student when to read their bible, and they have to get the questions correct to move on. It is also taught in a fun engaging way, but digs deeper in the Bible than just the stories.
Social Media
Veritas Press
Self-Paced Bible
Facebook
Pinterest
Instagram
Twitter

@VeritasPress
Members of the Schoolhouse ReviewCrew were offered the VeritasBible.com and the Self-Paced Bible program. They both cover the same information, but they are different. VeritasBible.com is for the entire family, but the Self-Paced is for one student. One benefit of the Self-Paced Bible it offers grading for each student. I'm not sure what else is different, so I think I'll read some Crew reviews of it.