Several weeks ago we received a package in the mail from

Shiloh Run Press

and my girls were fighting over who got it first. Alaina said she should read The Glass Castle by Trisha White Priebe and Jerry B. Jenkins first. Amber thought she should get to read it first since she would be done sooner and plus Alaina was already in the middle of a book.
Guess who won!
The Glass Castle is about Avery, Kate, Tuck, and Kendick. They take charge of a group of kids when all the thirteen year old children are kidnapped and hidden inside the castle. Kate was taken from the woods near her house where she was playing with her brother. They are separated and Kate is determined to find out if he is still alive. Kate learns that all the thirteen year old children are orphans, but she knows her father is still alive. The reason the thirteen year old children were kidnapped and hidden in the castle is to protect them from the new queen. She wants to give the king an heir although he already produced an heir thirteen years ago. No one knows where this heir is, so to protect the children an old lady kidnapped them and hid them in the castle. The teens try to learn the secrets of the castle by snooping on the king and queen. They discover the new queen bribed the King into marrying her and they need to find out what exactly she knows.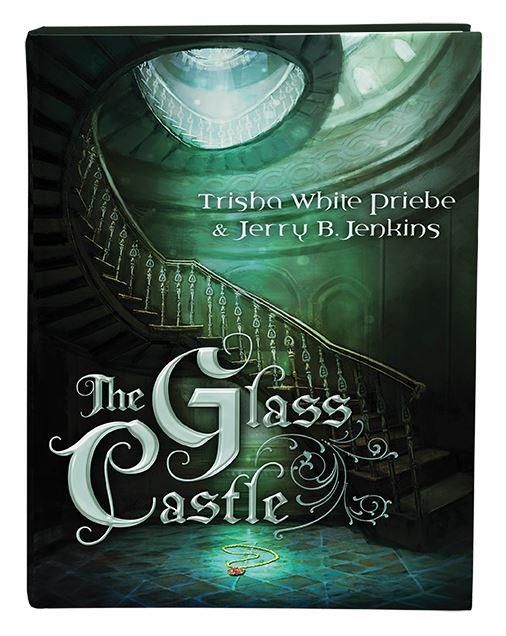 The day our book arrived Amber talked Alaina into letting her read the book first. She started it that afternoon and read the whole book only stopping to eat dinner. When she was finished I asked her what she thought of it. She said she really liked it and the only problem with the book is that it should have been written at a higher level. She is an avid reader and has read above her age level for a long time. I also read the book out loud to my family. Amber said she liked the book so much that she didn't mind listening to it even though she already read it. If it were up to the kids (and my husband) they would have loved for me to read the whole book out loud at one time, but we did need to get some sleep. When I finished reading the book everyone wanted to know if we could get the next book. I told them it wasn't published yet and one of the kids said they hated reviewing a new series because they have to wait too long for the next one.
I read this book in one afternoon. I loved the book and didn't want to put it down. The only thing that could make this book better isvif it were written at a higher level. I like to read adventures and mysteries but a lot of times they are not appropriate for me to read. This book doesn't have inappropriate language it held my interest to the end.
~Amber, age 15
I really liked The Glass Castle. It is good and adventurous and sometimes it is hard to find decent adventure books. I love reading books with castles and royal families and I can't wait for the next book to come out so I can find out what happens to Avery and all the other kids.
~Delaney, age 14
I like when my mom reads me books with adventure. I really liked The Glass Castle because it is a fictional story about kids. It was hard to wait to see what was going to happen next and I can't wait for the next book to come out.
~Alaina, age 11
The Glass Castle is a 256 page hardback book recommended for children ages 10-14. It would make a great addition to any family library no matter if you have boys or girls.
Social Media
Facebook
Twitter