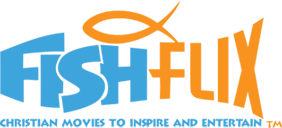 We are very selective on the entertainment that we watch in our home. One place we like to look for family-friendly movies is
FishFlix.com
. We have watched several of their movies and our newest one is
My Son, My Savior
.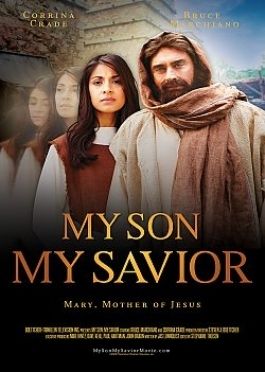 My Son My Savior Mary, Mother of Jesus
is a 42 minute DVD. This movie goes through the life of Jesus as seen through his mother's eyes. It starts with a young Mary learning about prophesies from her father, not knowing that they would come true through her. We see her youthfulness and innocence when an angel appears to her about conceiving God's son. Her cousin Elizabeth is excited when Mary comes to visit her and gives her encouragement. There is concern in Mary's face as her betrothed learns that she is pregnant even though she is still a virgin. After Jesus is born you can tell how much Mary loves her new baby. When Jesus is lost we can see the panic in Mary's face as her and Joseph search for Him. After finding Him she has questioning eyes when He explains to her that He was about His Father's Business. Mary is in the crowd while Jesus is teaching and we see love, hurt and anguish in her face as her first born son is dying on the cross.
The bible doesn't tell us much about Jesus growing up. We only see Him when He is teaching in the synagogue and then not again until He starts His public ministry. It also doesn't say much about Mary either. We can all only speculate as to how things were. I was glad to see that there weren't things added to My Son My Savior that isn't biblical. It is made up of all the stories the bible tells us about Mary and Jesus, and the words of Jesus from the bible are quoted in the movie. It is different because we are viewing Jesus from Mary's view as a mother.
We liked that the movie stayed to the biblical account. The costumes and scenery were relevant to that time and give us a good example of how people lived then. Seeing Mary's emotions toward her son gives a glimpse of Jesus' life from a different perspective. It makes you think what if Jesus were my Son or my close relative. Corrina Crade who plays Mary did an excellent job showing her different emotions.
My Son My Savior can be purchased individually or in bulk at a
cheaper rate
if you want to hand these out as part of your ministry.
FishFlix.com is an online store that offers Christian and family-friendly movies with free shipping on orders of $40 or more. They have selections for the entire family and some of our all time favorites are available here. There are thousands of titles including children's movies, Christian living, holiday movies, comedy, and so many more categories as well as a $5 Bargain Bin. I'm really wanting to check out some of their comedy movies and of course Alaina wants to search through the cartoons.
Social Media
Members of the Crew received several different titles to review. You can head over the the Crew blog to read those reviews.