My girls are always fascinated by animals. They like to learn rare facts about them & love watching movies, documentaries, or even just video clips of them. The biggest downfall to watching this type of movies is that there is always a plug for evolution or millions of years mentioned throughout. When we were offered to review titles from FishFlix.com Christian Movies to Inspire and Entertain we were all thrilled. The Crew was offered several selections to review and we received

Flight

&

Metamorphosis

.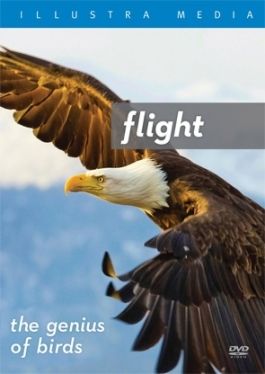 Flight

is a 63 minute wildlife documentary. It was filmed in North America, England, Peru, Greenland, and Antarctica. It isn't given from an evolutionary prospective. We learn about the flight, design and anatomy of birds, and get a close up look at hummingbirds, starlings, and arctic terns. Not only do we get to see fabulous footage of these birds we get to see inside the birds to get a close look at the bone structure of their wings and how they are used to fly. Each bird contains the perfect bone structure for how they must fly. It was very interesting seeing how they track Artic Terns. The data device that was attached to the birds was so small that the same bird had to be caught to gain access to the recorded data.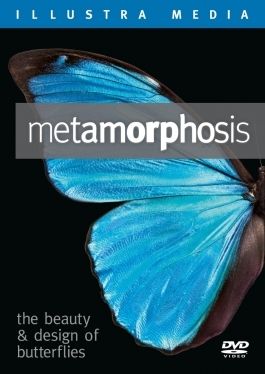 Metamorphosis

is a 64 minute documentary that shows us the magnificence of the butterfly. It was filmed in the rain forests of Ecuador, Mexico's Trans-Volcanic mountain range, and leading research centers. Not only does this DVD show us the migration of the monarch butterfly we see the magic of the butterfly. Beautiful photography & video show us the wonderful transformation of the the butterfly from the egg to the chrysalis to the butterfly. Computer generated images show us the transformation of the cells in the intelligent design creature. Professionals talk of how the butterfly disproves Darwin's natural selection & explain why it is the design of an intelligent creator.
I watched both DVDs with all three of my daughters. The quality of the videos are great with beautiful footage and easy to understand explanations. I loved that we got an inside look at the bone structure of the birds and that we got to see the changes going on inside the caterpillar. It is so refreshing to hear professionals talk of the wondrous creation of these animals and disagree with Darwinian theories. My girls love hummingbirds & really enjoyed the section on them. They were very fascinated at how an adult human would need to eat 150 lbs of food per day if they had the same metabolism of a hummingbird. They even started weighing their food to see how many pounds they eat per day. It was very fascinating to see how birds wings move differently from one species to another. We have studied butterflies several times over the years and have even watched the metamorphosis with our own butterfly lore, but we have never had the opportunity to see inside the caterpillar and learn what takes place with its cell structure.
Amber's favorite part from these documentaries was seeing the place in Mexico where the monarch butterflies migrate to every year. She thought it looked cool to see all those butterflies in one place and she hopes to travel there to see it for herself someday.
Seeing inside the bird egg was very interesting to Alaina because she had never seen inside one before. That could be a good or a bad thing because now she doesn't want to eat eggs.
Delaney loved the butterflies. She loves all the different colors and designs that can emerge from the chrysalis.
Flight and Metamorphosis would make a great addition to any family, school or church library. They can be used as part of any science curriculum, unit study or just for pure enjoyment.
FishFlix

is an online store that offers Christian movies. They believe that God's message can be spread through media and entertainment. They want to offer a great way to spend quality time with your family through Christian movies and TV programs.
FishFlix Social Media:
Facebook
Twitter
Pinterest
Google +
YouTube