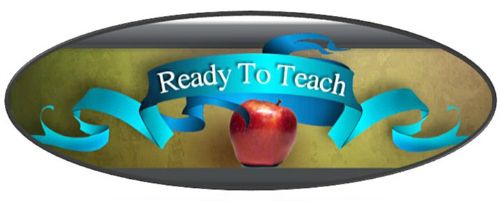 My girls love when they can figure out the meaning of a word even when they don't know the definition. Learning Greek roots has really helped them with this, we have been using

Greek Morphemes Lessons (It's NOT Greek to Me!)

from

Ready To Teach

.
Greek Morphemes Lessons is a vocabulary program. It comes with an Instructor's Manual, Student Book, and a Thumb Drive. This program is divided into 12 lessons covering over 200 Greek roots, prefixes, and suffixes. It uses small parts of words and definitions to learn the definitions of bigger words. It is a great SAT vocabulary preparation course for any student in grades 7-12.
The Instructor's Manual is a 103 page softcover book. It is divided into 5 sections. The first section contains a 5 day study plan, a bulletin board idea, and the instructions.The second section are the lessons with the answers for each one. The third section contains transparency masters if you are teaching a large group and using an overhead projector. Then there is a complete section on review activities, and tests with an answer key. There is a Study Card section in the back that are printed on card stock. These Study Cards can be removed and used with the lessons or as flash cards.
The Student Book is a 103 page softcover workbook. Each lesson starts with a note page and includes assignments A, B, C, & D. Some of the lessons are matching, fill in the definition, creating context clause sentences. There are 2 Review lessons that cover all the words learned, one of them is after lesson six and the other is after lesson 12.
The thumb drive contains a series of slides. At the top of the slide you are given a row of Greek roots. Under each Greek root is a column of words. The student clicks on the correct definition for the root. The student is awarded with emoticons, if the answer is incorrect they get one with a frown.
This program is very well laid out. I like that this program can be completely self taught by using the thumb drive or the parent can go through it with the student. The first couple of lessons we went over together, but after that Amber wanted to do it on her own. It was very simple to implement. We really liked the study cards with this curriculum. Most of the time my kids forget about any flash cards we try to use, but the student pages instruct the student when to make their cards & when to use them. I had Amber use the program, but both her sisters enjoyed guessing the words on the thumb drive. After starting this program Amber has started picking apart words she comes across that she doesn't know the definition & then she will look them up. She isn't always exactly right, but she gets close. I know this skill will help her when it comes time to take the SAT, but it has also got her thinking about words & how they are put together.