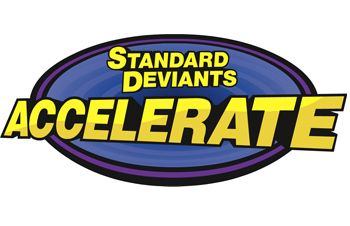 Homeschooling has never been easier. If you are worried about high school or need some AP classes they are now available to anyone with the

Standard Deviants Accelerate Homeschool Courses

from

Standard Deviants Accelerate

.
Standard Deviants Accelerate is a supplementary learning website. They offer a

variety of classes

for ages 8 through adult including AP classes. This online resource uses videos, vocabulary, quizzes, grading and more to teach classes in mathematics, science, history, nutrition, government, and English composition. The

annual cost

for one class is $99.00 or you may purchase them monthly for $24.95, or AP classes are $14.95 monthly.
I had Amber (age 13) using this program for U.S. History. Standard Deviants is an online program, so Amber decided to use the program on the iPad mini so she could curl up on the couch. The program is very student friendly, as soon as Amber logged in there is a picture of her course. The student has access to the entire course from the very beginning, so it is very easy to move around in the course. US History covers:
American Presidents
Women's Movement
Civil Reform
America At War
Economic Changes
Subject Review
There are 3 or 4 topics and a review for each section. Once you select your chapter you will have tabs to navigate the Video, Vocab, Diagram, Quiz, and Written Answer sections.
Each video is given by several young actors and comedians, they each take turns talking about the topic while including some humor. The videos may be watched in full screen or in a small box with the text beside it. The text is exactly what the actors are saying and they switch speakers with every paragraph. We see the speakers, pictures, maps, important text, and other things throughout the video segment.
The vocabulary words are listed under another tab. It shows the list of essential terms. The student can read the terms and definitions or they can click on the speaker to have them read to them. The quizzes are made up of multiple choice answers and there are a few questions that require written answers. The quizzes are automatically graded and if an incorrect answer is chosen a "see video" button will be displayed for you to see a video of the correct answer. Some topics have a drag and drop diagram.
The Chapter Reviews include group activities, post-test, and critical thinking. The group activities are intended to be used with 3 to 5 students. The student is given an intended audience, a topic and parameters to prepare a lesson lasting about 5 minutes to present to the rest of the class. Some of these activities include creating a song or rap, teaching children, teaching in gestures or with drawings and limited words.
Amber loves History and was really excited about using this program. She learned from the information that was taught and thought some of the actors were entertaining. She doesn't care much for multiple choice quizzes, but that isn't something we normally do in our school. She did enjoy the group activities that she actually did on her own and presented to her younger sisters. I really like how the quizzes are automatically graded. That way she knew exactly what she missed while the information was still fresh in her mind. I also like that Amber could use this program completely on her own and didn't even need me to grade her quizzes. That freed up time during our school day so I could help her younger sisters with other subjects.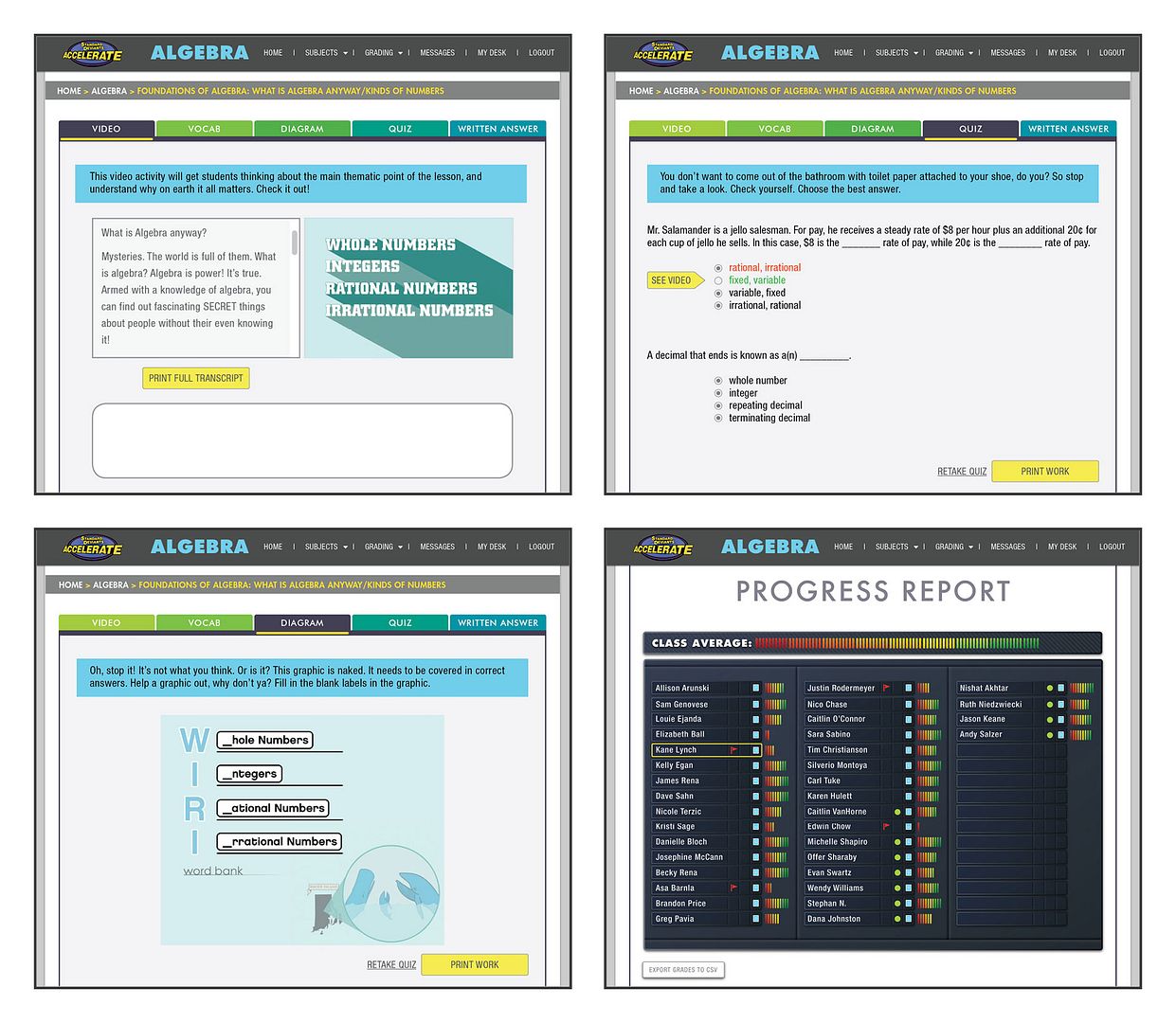 Members of the Schoolhouse Review Crew were able to select the subject of their choice. You can read those reviews over at the

Crew Blog

.
If you would like to try it out for yourself they are offering a

six month free trial

to all homeschools. You will have access to all 14 subjects for up to 4 students.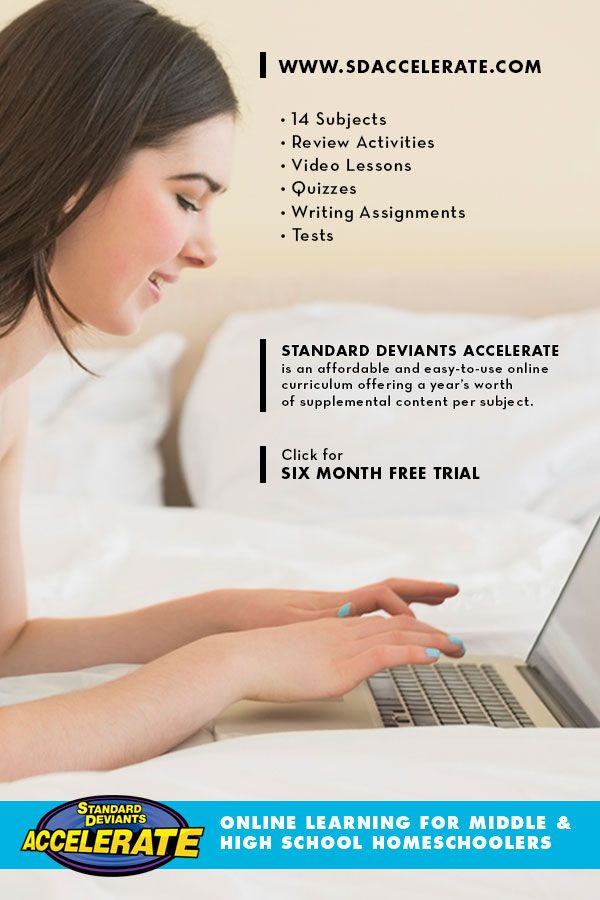 Facebook:

https://www.facebook.com/SDAccelerate
Twitter:

https://twitter.com/SDAccelerate
Pinterest:

http://www.pinterest.com/SDAccelerate
Google+:

google.com/+Sdaccelerate