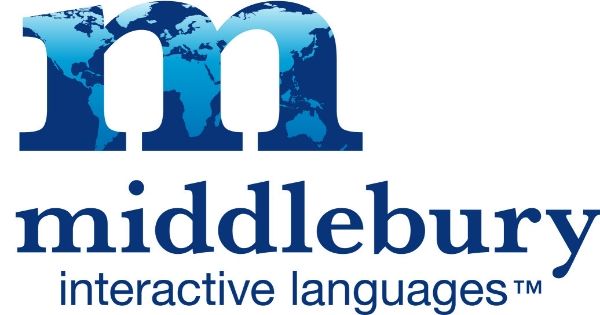 My girls have learned a little bit of Spanish at the elementary and junior high school levels, but not enough to carry on a conversation. Amber & Delaney were excited to finally get to work on a high school program. They have been using one of the High School

Spanish Courses

from

Middlebury Interactive Languages

.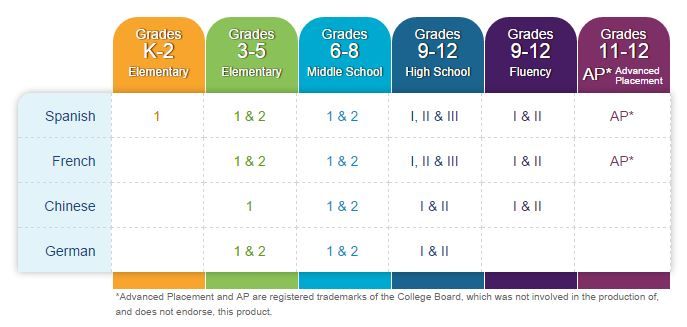 Middlebury Interactive Languages

offer foreign language courses for Spanish, French, Chinese, and German. All of the languages are available for grade 3-12, but Spanish is available for K-12. My girls have been doing Competency High School Semester I and it is recommended for students in grades 9-12. This course covers 1 semester and is $119. without a teacher or you can choose to have a teacher for an extra fee. There is no prerequisites for this course, and the student has six months to complete the semester.
The Middlebury High School Courses are based on the immersion methodology. They develop proficiency in reading, writing, listening and speaking skills through video and activities. The videos are filmed on location with authentic content. Students are able to move at their own pace to learn the language and discover new cultures. The language is applied in common situations that the students understand. Students are engaged in learning by participating in conversations that introduce vocabulary, grammar, and sentence structure.
I actually had two of my girls (ages 12 & 13) work on this together even though it is intended for one student. They would sit together to do the lesson and then they would take turns answering the questions. That means they only get one grade together, but they retain a lot more if they have someone to talk in Spanish to throughout the day. They would also pause the lesson often to speak Spanish to each other. Some of the lessons have you record yourself speaking the words to compare it to the correct pronunciation. Since my girls were working on this together they didn't record themselves, they just listened to each other.
Semester 1 is divided into 18 Units with each unit having a total of 90 lessons. It is recommended the student completes one lesson a day for 18 weeks. The lessons include grammar, reading, matching, flashcards, tests, and more. Quizzes are given throughout the lesson and there is a test at the end of each chapter. They are checked and graded automatically.
As soon as you log in the student will be at the current lesson, but there are actually several ways to navigate your lessons. You can use the calendar that has a lesson assignment for each day, you can use the table of contents to go to the current lesson or go back and redo any other lesson. In the table of contents you can see all 18 units included with this semester. You can access any lesson at any time. Once a lesson is completed a green check mark appears in the box beside each lesson.
The Grade book can be accessed at any time. It tells you the assignment or quiz, the grade, the date taken, and the corresponding calendar information.
My girls are really liking this program & they are retaining what they learn. We attended a wedding last weekend and a friend of the bride from Guatemala was there. She only speaks Spanish. She can understand a little bit of English, but she only speaks even less. My girls had the opportunity to try their Spanish with her. They were a little nervous at first, but they soon figured out they could understand enough of what she was saying to be able to answer her (she talked a little slower for them). They had some good laughs together & made the lady feel more comfortable. She told them that she gets nervous too using the little bit of English that she knows.
Amber and Delaney both liked that they get to experience the culture during their lessons. They also thought it was wonderful that they could just log in and they would be at the lesson that they are ready for. I like that some of the lessons they have to write their answers, this forces them to pay attention to spelling as well as sound.
Members of the Schoolhouse Review Crew used other languages & grade levels. You can read those reviews at the Crew Blog.