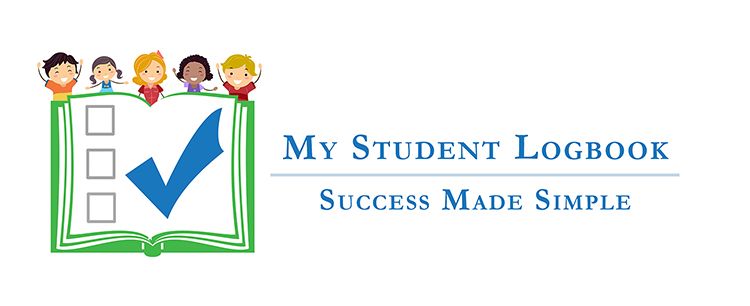 One thing my kids love about a new school year is getting their new calendar to keep track of their work. I like for each of my girls to keep their own record of what they are accomplishing and this year Alaina got to choose her new

student planner

from

My Student Logbook

.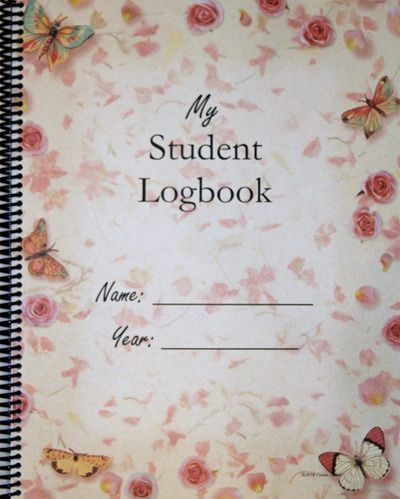 I have all three of my girls keep their own record book. That way they know exactly what they need to accomplish for the day or week, and they are responsible for it. The problem we have run into the last couple of years is where to put review items. Sometimes we have curriculum that we continue to use that lasts the entire year and other things we only use for a few weeks. With My Student Logbook this has become easier and Alaina hasn't forgot to work on the new items.
My Student Logbook is a student planner that is recommended for second grade and up. It is available as a dated or undated spiral bound book or a PDF file. We received the dated spiral bound book that is dated from August 4, 2014-August 2, 2015. This student planner is available for $15.00 and you get to choose from 9 different covers.
The beginning of the book tells you how to use the product and how to create a high school transcript. In the back are sheets to log books read, field trips attended, memory verses learned, test scores, goals, and a sheet to record your favorite things at that time.
This daily logbook is a little different than what we have used in the past. There are blank checklists that are removed and glued or taped on the back of the dated pages. When you move on to the next weeks assignment you can easily tuck it into the folded checklist instead of rewriting all of your work. If you change some of your school work or move onto a new quarter then you can use a new checklist and glue it on the week you begin those studies. This will be really nice when we work on short review items or studies that only last a couple of weeks. We can add a new check off list instead of having items listed that we aren't currently working on.
The checklist has a column for your school subject or anything that needs to be completed and a time box. The calendar sheets contain 7 columns that are dated and a notes column. When the checklist is folded over the week the notes column is covered up, but you can still flip the checklist over to see the notes.
I had Alaina fill in her own checklist, but we don't stick to a time schedule for our days, so we left this column blank. In our daily boxes I had her either put the page number, lesson number, or just a check mark if neither one of those really applied to the subject. In the notes section she wrote how many days a week she needed to complete each item. For example she practices piano 5 days a week and I have her play her ukulele 3 days a week. They don't necessarily have to be completed on certain days, just a certain number per week. On piano lesson day, she just puts an "L" for lesson.
We haven't started any project yet for this year, but we usually have some things that we add in for a week or two. I will have her add those things to the bottom of her checklist, so she remembers that she needs to work on them.
Alaina is loving her new student planner, the only problem she had was choosing which cover to order. They are so easy to use I am thinking about ordering one for each of the other girls. The only thing we would love to see added is a 180 day check off page. In NE we have a certain number of hours we need to complete per year. That means we know we need so many school days & my girls love checking them off as we go.