Math is not my kids strongest subject. They can use as much drill as they can get to increase their knowledge and build their speed. Lately Delaney & Alaina have been using

Mathletics

from

3P Learning

.
Mathletics is an online program to help K-12th grade kids in public, private, or homeschools enjoy math and improve their results. A one-year membership is $59.00 per student. The 7 key points of Mathletics are engage, target, diagnose, assess, report, fluency, and mobile.
We received two yearly memberships and I used them with Delaney (age 12) & Alaina (age 9). I have my own login and the girls both have their own. Once the student logs in they have the option of using several different sections.
Each student can create their own profile & avatar. The student earns coins in order to buy more things for their avatar.
Live Mathletics~ Students are able to compete against other kids from around the world in their level.
Activities ~ Here students get to work on problems in their grade level.
Problem Solving ~ This includes games to play. Each time the student earns a gold bar from completing activities they unlock new games.
Concept Search ~ An animated math dictionary is here. Not only are the words defined a visualization showing the concept is also included.
Rainforests Math ~ Is interactive math activities for grades K-6.
Times Tables Toons ~ The times tables are sung by a cartoon band to help kids remember them.
Parent Account ~ In The Parent Account you can use the walk through to see each lesson, have access to a dictionary, see charts, watch the presentations, and download and print worksheets for each level.
The Mathletics app for mobile devices is free. We added the app to our iPad mini so the girls could access Mathletics easier. They could do most of the things that are on the website except Times Tables Toons and they cannot change their profile avatar or background.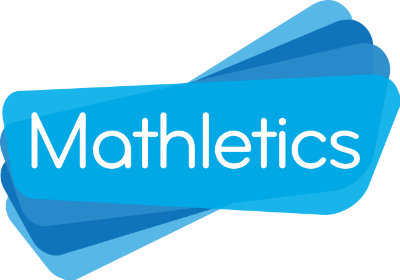 Alaina is my only child who actually likes math. I had her work on the 4th grade level. Delaney doesn't like math at all. I put her in the 5th grade level because she can really use some review. I actually started her in a higher level, but she was having trouble, so I moved her down to 5th grade. I can change the girls' course 5 times in my yearly subscription. That includes grade level or state standards. They both love to change their profile and their favorite math section is the Times Tables Toons. They love the little jingles and Alaina even sings them throughout the day.
I actually think that the levels are very challenging for each grade level. The 5th grade level covers
equations, patterns, distributive property, and more. The 3rd grade level has place value, fractions & decimals, estimation, add, subtract, multiply and divide.
Mathletics is very easy to get set up in. The only thing I kind of struggled with was the state requirements. Our state was not listed & I wasn't sure which one to pick. This program is a wonderful addition to any curriculum. I like that the student can choose the topic they would like to work on. It makes it easier to review certain things. I also like that they know immediately if they missed a problem. The best part is that the kids really enjoy using this, the app made it easy to use any where in the house.
Once a week I receive a Mathletics Weekly Report in my email. This email is very brief but it tells me how many times the student logged in for the week and how many minutes they used the program. It also tells me what topic they worked on and in which level. They are given a grade and I am told how many awards their received.