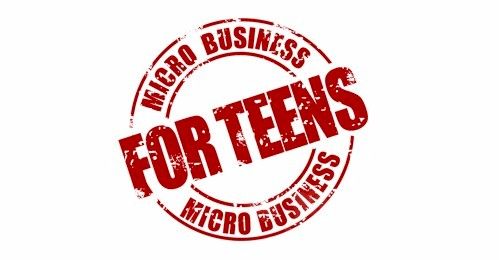 I am on my third teenager and one thing I have noticed as soon as my kids hit their teens, they start thinking about how they can make some money. Amber is 13 and she already has one piano student, so when we were offered

Micro Business For Teens

to review I knew I wanted her to go through it. We received

Starting a Micro Business book

,

Running a Micro Business book

, and Micro Business for Teens Workbook.
Micro Business for Teens is a program that uses real life stories and worksheets to help teenagers start and run a micro business, it is recommended for children ages 10-18. A micro business is a very small business, smaller than a small business. It is a business that is easy to start up, needs very little or no money up front, they are usually home-based, and only has one worker, the owner.
Carol Topp is a CPA and she decided to write Micro Business For Teens after she had parents of teens come to her for advice to help their teens with their money making projects. She shares teen success stories throughout her books.
Starting a Micro Business

is a 112 page softcover book available for $9.95 or the ebook is $4.95. There are seven chapters that will help your teen find a micro business to start, write a business plan, how much to charge, and recognize problems that may come up.
Running a Micro Business is a 137 page softcover book divided into nine chapters, and is available for $9.95 or the ebook is $4.95. In this book Carol teaches micro business owners how to run their business. They learn about advertising, record keeping, how to keep customers happy, how to manage their time, and more.
The Micro Business for Teens Workbook

is a 100 page softcover workbook available for $14.95 or the ebook is $9.95. There are fourteen chapters that should be completed after reading the corresponding chapter in the Starting & Running books. It is recommended that the teen complete one chapter per week taking 14 weeks to complete the program. The worksheets include questions, brainstorming, charts, plans, bookkeeping, designing business cards & fliers, creating a website, licensing and more.
This program encourages teens to think about the skills they have and how that can be used as a micro business to make money. It shows them what they need to do from the very beginning planning stages to actually running the business.
We received the books to review and I gave them to Amber (age 13) and she read through them herself. After each chapter we would discuss what was taught and I would help her when she needed me to. She already had one piano student when she started reading the books, so we had already discussed a lot of what is covered in the first book. She had already looked at her talents and how she could use them to make money. Amber did learn about creating a business plan, financial planning, and projected sales. Since she has younger sisters we are still involved in activities with kids, so she already had some ideas of how to reach potential customers. She actually finished the Starting a Micro Business and started Running a Micro Business. So far in this book she has learned about customer service and what records she needs to keep.
Amber is very musical and her piano teacher had been telling her for months that she needed to get some piano students. She has taught her younger sisters how to play the ukulele, so she already knew what her job would be like. After working through Micro Business for Teens she has realized that she can be making more at home with her micro business than she would be able to make working for minimum wage downtown when she turns 16. She enjoyed designing business cards in her workbook and she is trying to decide which one she would like to have printed for herself. This program has been very encouraging to her because it has shown her where her business can be in the next few years and beyond. She has already lined up 2 more piano students and she would like to get a few more.
Every day after Amber read her chapter she had things she wanted to share with everyone. She really enjoyed the stories that Carol relates in the books & they are making an impact on her. One story was about a teenage bagger that complained about customers who could not speak English. Amber couldn't believe that someone could be so disrespectful at their job.
Even if your teen isn't seriously thinking about starting a micro business this course would still be good for them to complete. It can help them to realize the talents they have and what their potential with those are. Carol teaches young people things that can even carry over into any work place regardless of the teens position. The success stories she shares are also very encouraging. She gives us examples of teens who have taken their business far beyond anything I could have imagined.