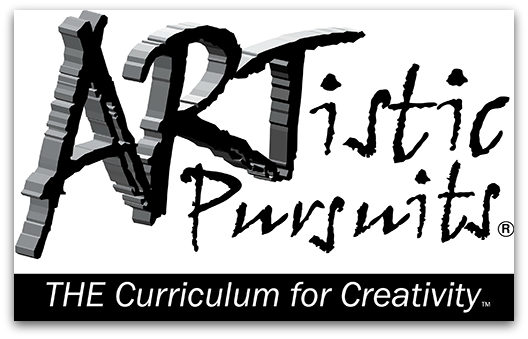 We are an art loving family. If the girls and I had our way we would only have art, music, history, and baking for school subjects. The last several weeks we have been using the new

Sculpture Technique: Model

from

ARTistic Pursuits

. It is recommended for children ages 11-18 and may be purchased for $47.95. We have used

Elements of Art and Composition

, and

Color and Compositions for Middle School

from ARTistic Pursuits in the past and this new series is just as good.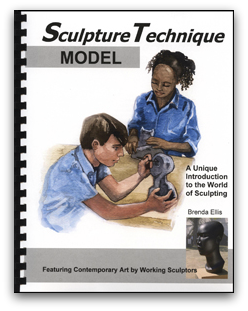 There are two books in the new Sculpture Techniques series. We received Model and the other book is Construct. The Construct book teaches paper making, paper-mache, cardboard, and wire to construct 3D sculptures.
The Sculpture Technique: Model

is an 8 1/2X11 softcover spiral bound book with 83 pages. It is divided up into 3 sections. Each sections starts out talking about the materials needed and the properties of the substance, and ending with an unit evaluation. At the front of the book is a list of all the materials needed for each section.
Unit 1: Creating Mass with Putty ~ This section uses putty that can be purchased at a local hardware store and acrylic paint. Mass is discussed and the book starts with teaching how to mix the putty and starts the student with a simple fish to model and ends with painting your own sculpture.
Unit 2: Creating Scale with Clay ~The clay unit uses clay and clay tools that can be purchased at a craft supplier. Scale is discussed in detail and the Pinch Method, Coil Method, Slab Method, and the Slab Method with Paper Armature are taught along with painting our piece.
Unit 3: Creating Surface with Fiber ~Here surface is taught and you will need natural wool roving & tools that can be found at a craft supplier. We learn wet felting and needle felting creating felt sheets, a sculpture with felt sheets, and pre-felts as surface design.
This book is a little different from the other books from ARTistic Pursuits. The units do not build on each other, so you can start with whichever one you want to. We purchased all of out materials and I let my girls (ages 9, 11, & 13)choose which one they wanted to start with. It was unanimous, they all wanted to start with Unit 2: Creating Scale with Clay.
The first couple of pages for this unit is reading material and I read this outloud to everyone. Once we got to the projects I read the instructions and then the girls got to work. We learned about the clay, how to use our tools, and how to paint our sculpture. We already had acrylic paint, so we only needed some clay and tools. We purchased the exact clay that was on our supply list.
Our first project uses the pinching method. We were told and shown through pictures each step of the way. The second project was the slab method to create sculpture.
Our next project was Amber & Alaina's favorite. They were supposed to use the slab method to create a head, neck, and shoulders of a human.
This sculpture is Amber's (age 13). I think she did very well for her first attempt at creating a human head. She was in the middle of painting on her primer when I took the picture. We learned the most from this project. Anytime we have used clay, play dough, chocolate, or fondant to create a 3D sculpture we have always taken our chunk and then reshaped it. We actually learned how to take pieces and blend them to our beginning shape to build up our high places like the eyes, nose, and ears.
Alaina is only 9, but she loves anything crafty, so she joined our class. This is her human head, but she decided it looks more like a cartoon dog. She decided she would paint it as an animal instead of a person, after she got it painted she thought it looked like a monkey
The next project was creating a sculpture using the coil method. Here we made a long snake and coiled it around to make our project. Alaina decided to make a turtle for this method. This is just the start of her shell.
Delaney doesn't really like to get dirty. She would rather do paper crafting or drawing, but she did join in and she made a vase using the pinching method. She started some other projects, but she really did not like it.
Amber & Alaina loved working with the clay & Delaney was very excited to get her project finished too even if she only made one thing. They have learned so much working through this unit that they have been creating clay projects or painting them everyday.
The instructions are written in a conversations manner and are very easy to understand, but each page contains several photos of the steps to give the kids a visual & this was very helpful to them. I love having the supply list at the front of the book, this made it so easy to shop for our supplies all at once. I also love that the book is non-consumable so that it can be used over and over.
ARTistic Pursuits curriculum was written by Brenda Ellis. She is an artist and a homeschool parent. She has 13 books available for pre-school to high school The Schoolhouse Review Crew reviewed 8 of her titles. You can read those reviews at the
Schoolhouse Review Crew Blog
.