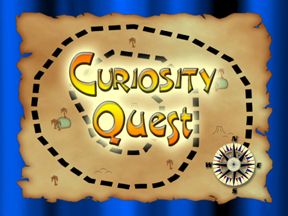 We love field trips. It brings so many things to life for my girls & they remember so much from them. This time we experienced field trips from a DVD. We received the

DVD Combo Pack-Produce

and

DVD Combo Pack-Swimmers

of the Sea from

Curiosity Quest

.
Curiosity Quest is a program for children ages 7-14 that explores things people are curious about. They are 30 minute episodes that are available on DVD or on over 100 PBS stations throughout the country. Curiosity Quest receives

questions from kids

who are curious and then Joel Greene goes on an adventure to answer those questions.
If you are curious you can

ask Joel a question

and see if he will answer your question.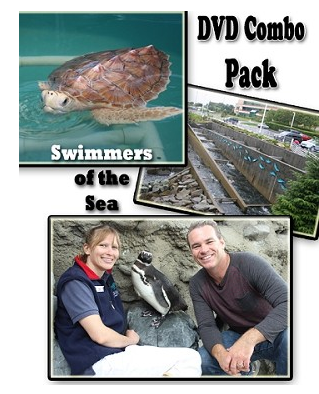 We watched the DVD Combo Pack-Swimmers of the Sea first because we had just finished a zoology book about swimming creatures for school. This DVD contains the Salmon, Sea Turtle Rescue, and Penguins episodes. Each episode is around 30 minutes and this DVD with three episodes

sells for $24.95

.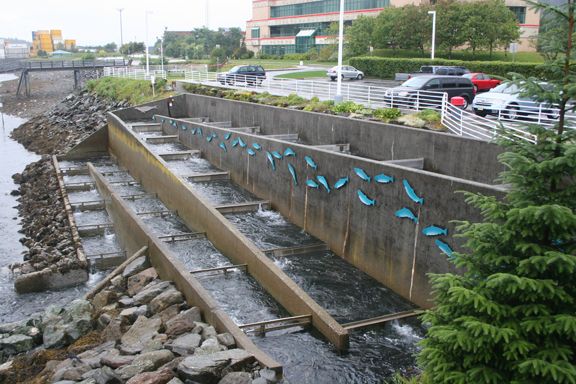 During the Salmon episode we got to visit the Alaska Dept of Fish and Game & the Macaulay Salmon Hatchery.
Sheila Cameron is the Internship Coordinator for the Alaska Dept of Fish & Game and Emily Krogstad is the Tourism and Education manager for the Macaulay Salmon Hatchery. Joel tagged along with Sheila & Emily while they showed us around the fish hatchery and the stream where millions of salmon return to spawn every year. Salmon go on a tremendous journey every year and I didn't realize they can jump up to 12 feet. We all agreed that our favorite fact we learned in this episode is how to remember the names of the 5 species of Alaskan salmon. We even learned some new vocabulary words. Do you know what a

nadromous and c

atadromous mean?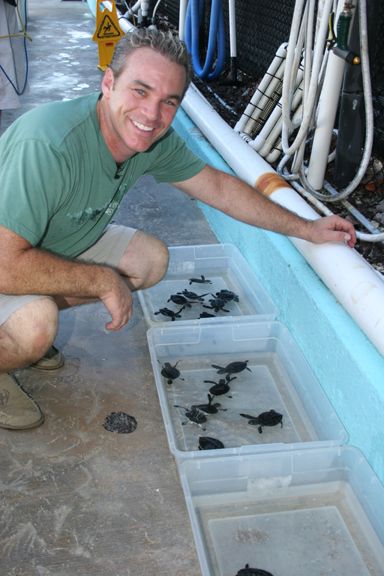 Joel received a letter from California wanting to know about Sea Turtles. He answers that question by heading to the Turtle Hospital in Marathon, FL. This hospital is located here because this is where sea turtles come to nest. Bette Zirkelbach shows Joel where and how they care for the injured sea turtles. They are a rescue, rehabilitate, and release hospital so their goal is to return the turtles to the wild. Did you know that it is illegal for an average person to touch a sea turtle? We didn't, but Joel couldn't even touch one during the episode.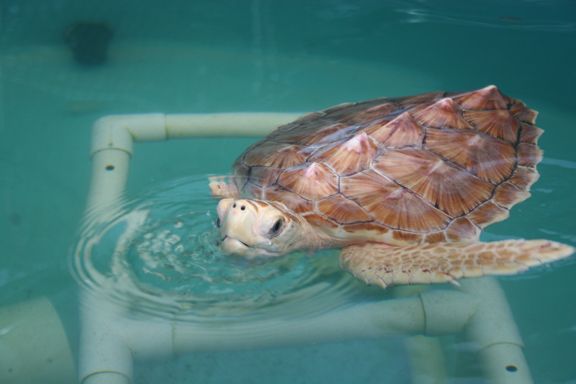 Joel received a question about penguins so he headed for Long Beach, CA to the Aquarium of the Pacific. Sara Mandel is the Aviculturist at the aquarium and she takes us behind the scenes so that we can learn about Mangellanic penguins. We learned how they got their name & even how many feathers per square inch are on their body. Joel gets to get up close and fishy as he learns to feed the penguins.
After finishing the Swimmers of the Sea we watched Cranberries, Mushrooms, and Orange Packing on the DVD Combo Pack-Produce. All three episodes last about 30 minutes and all three episodes are on one DVD for

$24.95

.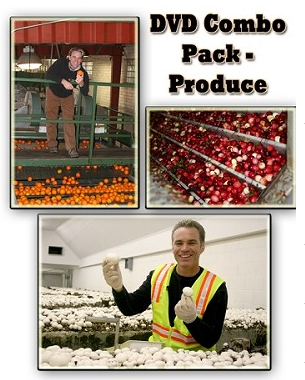 Wisconsin is where Joel takes us to learn about cranberries. We love to make things out of cranberries, so as soon as we started this episode we had to stop and get a white chocolate cranberry scone.
Ray Habelman Jr. is the CEO of the largest fresh cranberry grower in the country. Ray shows us how the cranberries are harvested and how they are sorted and packaged at the factory. Do you know how many chances a cranberry gets to bounce to be a good berry or if they will be made into juice? We didn't. We didn't even know how they got their name.
We also got to hear from Scott Schultz owner of Russell Rezin & Son, Inc. They produce craisins and process their cranberries a little different than Ray. I was very glad to hear that the cranberries are made into craisins or juice within one hour of harvesting.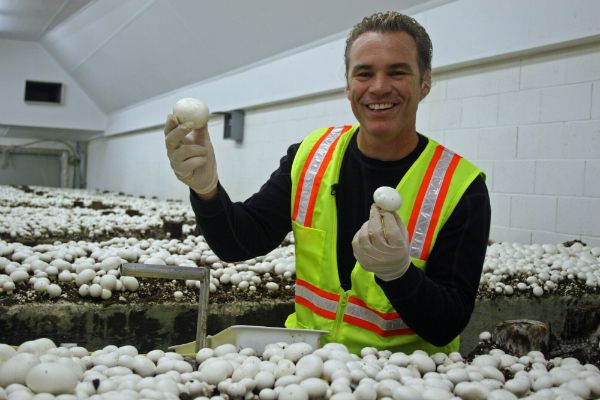 Joel must love to visit CA. This time he takes us to Monterey, CA where we got to visit Monterey Mushrooms. They are the largest mushroom producer and shipper in the US. David Fullington the Mushroom Farm Manager and Chris Thompson the Mushroom Growing Manager show us all around.
We got to see how they grow mushrooms staring with making their own compost dirt to grow them all the way to packaging them. We are told when they came to the US & the differences between mushrooms, portabellas & toadstools. They are handpicked and we were startled to here that one person can pick 104 lbs. of mushrooms per hour!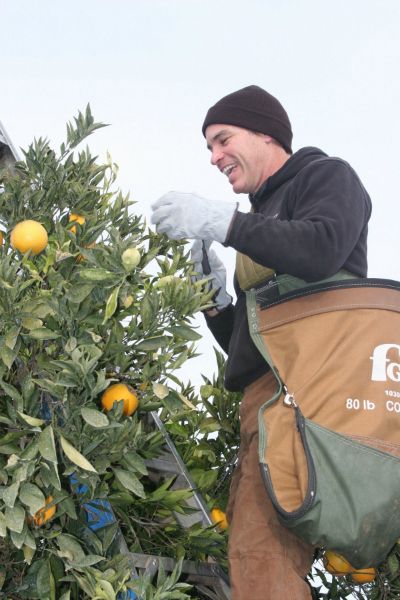 The Orange episode didn't come from a question, but from some girls who visited an orange production plant & thought it would make an awesome episode for Curiosity Quest.
Jay Gillette is a part owner of the Gillette Citrus Co. in Dinuba, CA. He is a third generation orange producer and he is very passionate about his oranges. He has 2500 acres of orange groves and produces 25 billion oranges yearly. Jay shows us how the oranges are hand picked and every step of the packaging process. He uses technology to help separate good & bad oranges.
During all the episodes Jay gets right in there and tries to do what his hosts do every day for a living. He includes a little humor throughout the episodes and makes sure we all understand and learn facts. Each episode Joel asks people questions about what we are learning about & it was kinda fun to see if they knew the answers or not.
All three of my girls and myself enjoyed watching the episodes and they all would love to watch more episodes. Amber age 13 would love to see the Hot Air Balloon episode, Delaney age 11 would love to watch the Horseback Riding & Globetrotters, and Alaina age 9 wants to watch the Jelly Belly episode. I would like to watch the Chef & Cakes.
Alaina even submitted a request. She loves pigs and is curious to see a pig farm with lots of baby pigs in action.