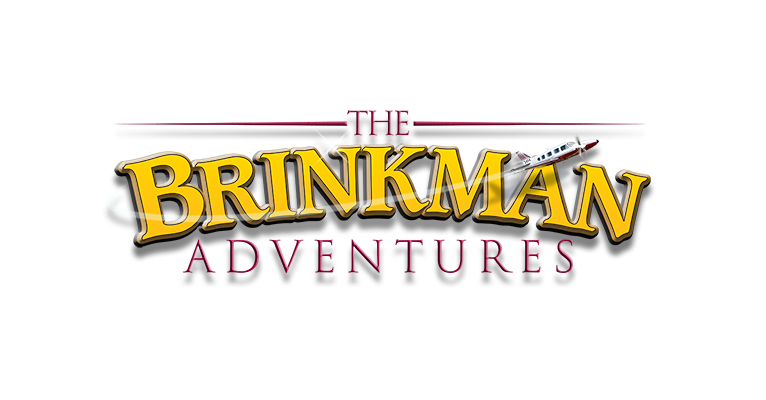 When it is time to clean house my girls like to turn on an audio story to listen to while we are cleaning. They have some favorites that they like to listen to over and over again, but we always love when we find new ones that we all enjoy. Lately we have been listening to

The Brinkman Adventures

.
We have been listening to

The Brinkman Adventures Season 2: Episodes 13-24

. This newly released CD series are stories from a real life missionary family that is recommended for the entire family. Season 2 contains 12 episodes for over 5 hours of stories. It can be purchased as a MP3 download for $17.00 or a 4 set of CDs for $25.00. The Provider is Episode 9 from season 1. You can listen to the entire

episode free

to hear how they trust in God to provide for them.
The Brinkmans are a real missionary family. The children on the audio stories are the real Brinkman children, but they use different names. The mom and dad didn't want to be in the stories, so the mom and dad in the recordings are not the real Brinkman parents. Some of the stories that are included in series are from their own missionary journeys, but some of them are stories they have heard from other missionary families.
We received Season 2 as a MP3 download. I downloaded the files to my desktop without any problems, and we listened to them directly from my laptop. We have a pair of external speakers to hook up to so that we can turn the volume up so everyone can hear while we cleaned house. The girls listened very intently because sometimes I would catch them listening more than getting their chores done.
In Season 2 we get to travel with the Brinkmans as they make their way to Mexico to visit fellow missionaries. The missionaries in Mexico run a school, but they don't have the money for curriculum. The young Brinkman boys find a ring & they decide to sell it and use the money to purchase curriculum for the missionaries in Mexico. One boy starts to feel guilty and wants to find the owner of the ring. After they find him, he is ok with them using the money for curriculum. Once they get to Mexico, the Brinkmans continue having adventures with treehouses, bugs, pirates and more while living among the people and learning you cannot always trust everyone.
Season 2:
#13 The Mystery Ring
#14 Blue Hat & T-Shirt Bible
#15 How Big is Your God, part 1
#16 How Big is Your God, part 2
#17 Mexico by Bus
#18 Treehouse Academy
#19 Pirates of Mayan Island
#20 Sapphire Slave, part 1
#21 Sapphire Slave, part 2
#22 Hadi's Choice
#23 Castle of Secrets
#24 On the Run
If you head over to their website you can read about the

real missionary stories

that the adventures are based on. There are also some pictures and videos from some of them. Coloring

pictures

that may be printed are available for episodes 1-6, hopefully they will continue to add them for the other adventures. Behind the scenes videos can give us a glimpse of what happens during a real recording.
All three of the girls (ages 9, 11, & 13) and I have been enjoying the Brinkman Adventures. We love listening to adventure stories and I am so thankful that we don't have to worry about inappropriate language. These are adventure stories so there is an element of suspense, but it wasn't anything that was inappropriate. My girls really like learning about other cultures and it is fun getting a glimpse at how missionaries in other countries live and trust in God.