I am so thankful that we could keep our kids home for school. We enjoy learning together, crafting, baking, reading, and even cooking. There is one thing that we all dislike and that is housework.
We are good at the daily routine of dishes, laundry, sweeping, and vaccuuming, but some of the other things we just kinda let slide until we have to do them. We have our own house routine, but we aren't very good with using a chore chart or planner. When it is time to clean we make a list and we all work together until our list is finished. This works well with the general things, but a lot of times later in the day I think of other things that I should have added to our list.

Motivated Moms

has really helped with our cleaning schedule.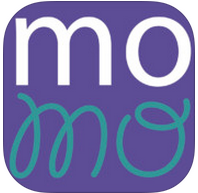 We started using the

Motivated Moms IOS App

a few weeks ago and it has helped keep us on track with a few of those things we always forget.
The Motivated Moms app is available for $1.99 for two months access with an additional .99 per month or $7.99 per year. The app can be used on the iPhone, iPad, and iPod touch with an iOS of 5.1 or higher. If you set up a password you can sync your app with all of your devices.
You can use the daily lists in the app by themselves. There is a list for tasks that should be done every day and a list of things that rotate because they don't need to be completed every day. You can check off each item as it is completed, print or email the list.
You will get the most out of the app if you create an account. You can add everyone to the app and assign them a color. That way you can assign different tasks to everyone. You can also add or delete rooms & tasks. That way you will not get reminders to clean the family room if you do not have a family room. You have the option of hiding tasks, setting up due dates, assigning the tasks, repeating them and what room the task should be completed in.
I set up my account and then I assigned each one of the girls and myself our favorite colors. It was very easy to add everyone and assign them a task, but we didn't do this every day. We used the list like we had been using our handwritten list. We all just picked what we wanted to do & once we were finished with that task we would move on to the next one. That way no one is finished working until everyone is finished.
Items that are listed in the Daily list include things that need to be completed every day such as feed pets, clean the sink, plan dinner, empty trash, read your bible, etc. Items that are just for today include things like changing the furnace or a/c filters, dust, declutter one specific thing or room, etc.
I added the app to my iPhone & my iPad mini. We mostly used this for cleaning, but as a homeschool family I just started adding my girls school subjects and assigning them with their color. That way when they check off their item on the iPad I can see what they have finished and how much they each still have left.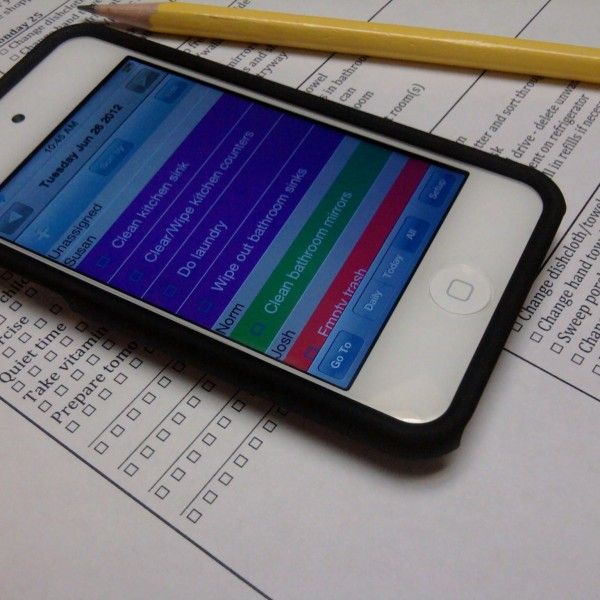 Motivated Moms is also available as an ebook.
You can read more reviews about the iOS app and the ebook at the

Schoolhouse ReviewCrew Blog

.
Motivated Moms on Facebook.
Motivated Moms on Twitter.