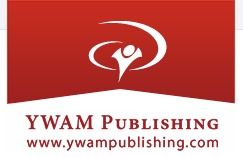 My family loves a well written biography! We just finished a good one about
George Washington: True Patriot
from
YWAM Publishing
. This book is part of the Heroes of History series, we also received the
Unit Study Curriculum Guide
to go with it. We were very impressed with the engaging way this book was written and are already looking forward to reading more titles from this series.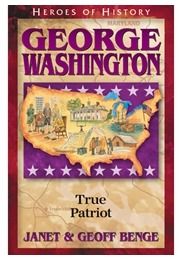 Heroes of History series was written by Janet & Geoff Benge. This biography series gives us a good look at men and women who changed history. There are 21 books in the series starting in 1451-1998. Topics in history, geography, government, and science are told in a way that make them come to life and leave a lasting impression.
We received the 224 page
George Washington: True Patriot
(1732-1799) book recommended for children ages 10 and older. It can be purchased in paperback or digital form for $6.99. The book starts out in 1775 with young George watching the British soldiers. We get a glimpse of George growing up with his family, we are introduced to his brothers, wife and kids, and learn of the many jobs that made him who he was.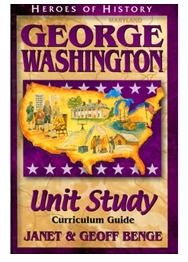 We also completed the
George Washington Unit Study
from YWAM. This 64 page guide is available in paperback only for $7.49 and can be used with PreK to high school students. It is divided into 8 chapters with Answers to the Chapter Questions, and Books and Resources in the appendixes. The activities include creative writing, drama, movie critiquing, essay writing, history and geography concepts. There are many ideas included, so you can choose the ones that work for you and your students.
Chapter 1 ~ Key Quotes - They can be used for memorization, conversation starters, or crafts to display on the wall.
Chapter 2 ~ Display Corner - Suggests items children might like to collect that relate to the life and times of George Washington.
Chapter 3 ~ Chapter Questions - Each chapter has a vocabulary question, a factual question, a comprehension question, and an open-ended question.
Chapter 4 ~ Student Explorations- Includes essay questions, creative writing, hands-on projects, audio/visual projects, and arts & crafts.
Chapter 5 ~ Community Links- Shows us how to get the most out of field trips that relate to George Washington.
Chapter 6 ~ Social Studies - Places, terms/vocabulary, geographical characteristics, timeline, and conceptual questions are included here.
Chapter 7 ~ Related Themes to Explore - We are given topics for 5 subjects that can be studied while reading George Washington & using the Curriculum Guide.
Chapter 8 ~ Culminating Event - This chapter gives closure to the unit. It offers ideas to hold an event after finishing the unit.
I read George Washington out loud to my girls (ages 8, 11, & 12), and had all three of them work on the Curriculum Guide. We answered the chapter questions together to spark more discussion among my girls. Not only did we learn history and about George Washington, but we also learned about politics, government, and currency in the colonies. We all loved this Heroes of History book and are already planning on getting some more. I like that the activities in the Curriculum Guide are suitable for all grade levels, groups or individuals, and are for different learning styles. Creative writing is always a favorite of my girls and of course they had to have a tea party just like Martha Washington would have.
YWAM Publishing
produces and sells Christian materials including audio books, music, fiction, and Spanish titles. We are trying to decide which Heroes of History book we would like to read next & the Audio Heroes look like they will be a must for our next road trip.