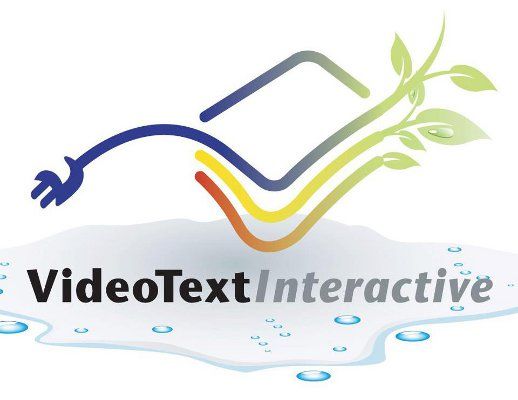 Algebra: A Complete Course is a mastery-learning approach program that starts with Algebra readiness and studies Algebra until you have covered all the material in a traditional Algebra 1 & 2 program. Students may move at a slower pace, but they will not have the overlap of completing 3 separate Algebra programs with Geometry in between Algebra 1 & 2 therefore they may actually finish algebra more quickly.
When we were offered
Algebra: A Complete Course
from
VideoText Interactive
to review I wanted to ask Amber if she would be interested in trying it since Math is not one of her favorite subjects. We watched some sample videos and checked out the description of the product together. I think part of the reason she gets frustrated with math is the instructions are too long, she likes instructions that get directly to the point. The 2 things she thought she would like with this program is that the instructional video is short and to the point, the second is that it covers Algebra readiness, Algebra 1, and Algebra 2. She was very excited at moving through the program at her own speed with possible chance of finishing them all 3 in less than 3 years. After using the program for the past several weeks she isn't moving as fast as she first would have liked, but she is doing well with the program and hasn't gotten frustrated like she has with other programs.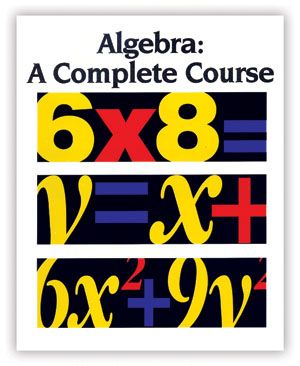 Algebra: A Complete Course
is all online and contains 10 units that cover Pre-Algebra, Algebra I and Algebra II. There are 176 Video lessons lasting 5-10 minutes each, 360 pages of Course Notes, 590 pages of Student WorkText, Solutions Manuals, and Progress Tests. You can see the
Algebra Course Schematic
, and view a video of how this program is
d
ifferent from others

.
This complete program with access to
Module ABCDEF is $299.00
it is recommended for children grades 8 and up, or you can
check and see if your 6th-7th grader is ready
. This will give you access for two children for three years from the time each student is activated, more students may be added for $49.00. All online courses have a full 30 day money back guarantee.
It was very easy to get started. Amber has her login & I have my own. I have access to all the same information Amber has, but I also have the solutions manuals. Math is not Amber's strong subject, so I printed out all the Course Notes, WorkText, and Tests and put them in a 3 ring binder. If there were any course notes that she needed to review more we slid them in the front plastic cover of her binder for easy reference. In Algebra: A Complete Course the video segments are actually the textbook with the printable material as a supplement.
Each day starts with either Quiz A or Quiz B of the previously taught material to make sure the student understands what they have learned. If Amber didn't do well on Quiz A we would go over the lesson again and take Quiz B the next day for the same lesson. Once she completed the quiz she would move on to the new video lesson. I watched each video segment along with her & we would pause it if she or I had any questions or comments. Once we were finished with the video I would go over the Course Notes with her and then have her explain to me what was taught before she worked on the WorkText. Once she was finished I would check her answers with the Solution Manuals online. We would go over any problems she missed together until she understood where she messed up.
As soon as Amber logged in and chose her lesson there was a Quiz Reminder Alert, so she wouldn't forget to take it before moving on to the lesson.
In the parent login after I chose the lesson that Amber was working on I could access any portion from the menu above. This is where I would find the Solutions Manual to check Amber's work.
I love companies with good customer service. VideoText Interactive knows they teach math different than most of us learned, so they will gladly help you or your student with anything you don't understand or you have problems with.
Algebra: A Complete Course is very easy to use, the video lessons are all short and to the point. I like that Amber has access to all Algebra lessons in one place, and that she can work through it at her own pace. She said the best part is that the lessons were short and to the point & that they instructed her to not take notes, but just to listen to the video the notes were already available in the Course Notes. We both like the course notes included for each daily lesson, they contain only the main information, and make it easy for Amber to flip back through her folder to find exactly what she is looking for.
The only thing we didn't like about the program doesn't have anything to do with the material. The volume on some of the videos is very low & we had to plug in external speakers and turn them up really loud to hear the audio. In the Solutions Manual some of the the answers with exponents were very tiny and hard to see even after enlarging the text on my screen.
Amber has decided that she is going to continue using Algebra: A Complete Course instead of going back to her other math program, she is determined to get finished in less than 3 years. The price may seem high up front, but if you consider you get three years of Algebra instruction for two students it is well worth the price. Or you can choose one of the other
purchase options
that may work better for your family.