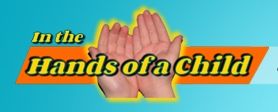 In the Hands of a Child has a goal to provide quality lapbooking materials to all educators while serving homeschool families and classroom teachers looking for an easier way to put laughter and learning together in the hands of their children.
Two homeschooling moms, Kimm Bellotto and Niki McNeil, met in an online homeschool email group and found that they both loved lapbooks and wanted an easier way for homeschool moms to find necessary items to complete them. They published their first unit, Plant in November 2002. In 2005 Katie joined their group and they now have units that cover bible, history, math, science, and so much more.
The Schoolhouse Review Crew were offered several units to review and since we are thinking about going to see the Grand Canyon soon, I decided we should work on the
National Parks Project Pack
.
The National Parks Project Pack is recommended for children in Grades 4-8. It comes with a 2 downloadable files. One file is for the Student and the other is a Teacher's Manual and purchased for $12.00. A Project Pack contains both the activities and the lesson plans.
This project covers National Parks, the National Park Services, several specific National Parks, and contains lists of additional reading. The Student book is 48 pages and the Teacher's Manual is 60 pages long. Directions on how to create the lapbook and photos of the finished project are also included. Some of the activities include vocabulary words, hiking supply lists, how to protect our National Parks. For each National Park covered we learn some history, geography, science, things to do there, and the number of visitors per year.
My girls are in the 4th, 7th, & 8th grade, they really enjoy making lapbooks, it gives them some creative outlet. I like In the Hands of a Child because all the work is done for me. I also like that they include ideas how to make some activities harder for older students. That way I know all three of my girls are learning and still having fun.
Lapbooks are made out of filling folders that are folded and sometimes glued together. The directions in the National Parks Project Pack is very easy to understand and implement even if you have never completed one before.