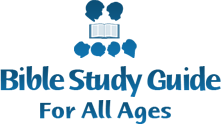 Bible Study Guide For All Ages
is a bible curriculum that uses different levels to use with all ages of kids at the same time. There are several different levels;
Beginner Student Pages
are for kids age 3-K, the
Primary Student Pages
are intended to be used with 1st & 2nd graders, the
Intermediate Student Pages
are for grades 3-4, and the
Advanced Student Pages
are for grades 5-6.
Each level of student pages follow the same scripture with harder activities and questions included with the higher levels. There are optional Teacher's Guides, Beginner Timeline, Children's Songs CD,
Bible Book Summary Cards
available. Schoolhouse Crew members used all of these products and you can read those reviews at the
Crew Blog
.
Bible Study Guide For All Ages covers the whole bible. Each level contains 416 lessons divided into 4 Units. That means each Unit has 104 lessons to be completed in one year. Each Unit includes both Old & New Testament scripture and some of Jesus' life on earth. The BSG teaches only Bible truth without any opinions and they are not affiliated with any denomination.
We received the Intermediate Student Pages Unit 1 Quarter 1, Advanced Student Pages Unit 1 Quarter 1, and the Bible Book Summary Cards. Both the Intermediate & Advanced Student Pages Unit 1 Quarter 1 has 2 pages for each lesson of the 26 lessons and is printed on legal size paper, 8 1/2" X 14".
Each lesson in both levels are set up the same way so they can be used together. Each lesson has:
Remember It? ~ This section is review of previously taught lessons.
Memory Workout ~ This includes things that should be memorized. This is information like 12 sons of Jacob, books of the Bible, and Important facts for each book that are included on the Bible Book Summary Cards.
Guess What… ~ This covers definitions and historical information.
Time Line/Maps ~ Each lesson has either a Timeline or Map, they trade off every lesson. The Map or Timeline is included with activities to complete with each one.
Apply It ~ Students take the key verse from the lesson and learn how to apply it to their own lives.
Get Active ~ This is an activity away from the workbook that goes along with the application of the key verse.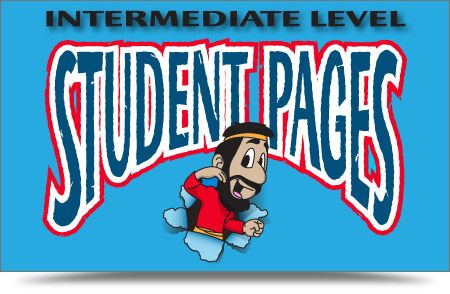 The
Intermediate Level Student Pages
Unit 1 Quarter 1 is available for
$5.95
. This level is recommended for grades 3-4 and Alaina (age 8) used this level. Some of the activities are comics, maps, timelines, fill in the blanks, and following directions. You can view a
free sample of lesson 33
.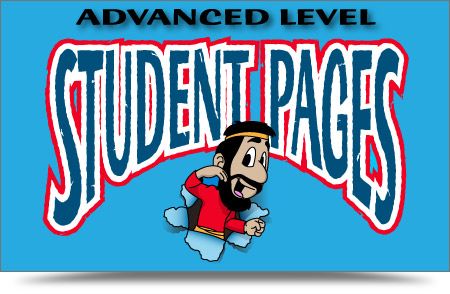 The
Advanced Level Student Pages
Quarter 1 Unit 1 is available for
$5.95
. This level is recommended for kids in grades 5-6, so I used this level with Delaney (age 11). Some of these activities are the same as the Intermediate Level, but with more reading sections, harder questions, more in depth timeline & map studies, and more writing. You can view a
free sample of lesson 33
.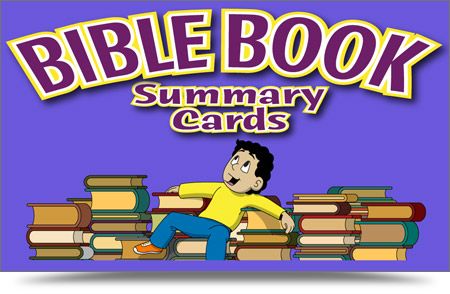 The
Bible Book Summary Cards
are in full color 8 1/2" X 11 card stock for
$24.95
. There is one card for each book of the Bible. The front side shows the main theme of each book with cartoons or captions. Some of them have important people or events from that book. The back of the card explains what each picture represents. You can
view 4
of the 66 cards free.
We worked on our study guides together & I wanted to include Amber too even though she didn't have her own workbook. Amber read the selected scripture out loud to us all & then Delaney & Alaina worked on their worksheets. Amber helped Alaina if she had any trouble with her pages. We all went over the Bible Book Summary Cards together. We would discuss the new card & review any of the previous cards together.
Both student levels worked very well together & Amber would have liked to have her own even though she is older. The worksheets are arranged in a fun way that really appealed to my kids. They loved all the hand drawn pictures, maps, and timelines. The pictures on the Summary Cards and in the worksheets really help to remember key items from the bible. The Bible Book Summary Cards are a great way to remember key facts of each book of the bible & we will use them for years to come.
The Bible Study Guide For All Ages can easily be used with multiple grades & it would be great for a Sunday School class.