When we first found out about getting a
Picaboo Yearbook
to review I thought it would be fun to work on this with all three of my girls. As soon as we got started Delaney decided she wanted to take the whole thing over herself.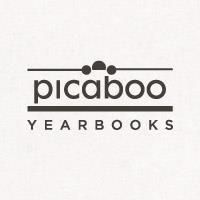 Picaboo is an online yearbook program with no minimum order & only a 3 week turnaround. We received the
8 1/2 X 11 softcover Yearbook with 20 pages

.
I was very surprised to see that this yearbook is only $8.49 with a free eYearbook.
Shipping
starts at $8.99 for one book and only $.99 for each additional one.
I logged in and started our yearbook. I had chosen the background for the cover and wrote our school name & year when Delaney came into the room. She wanted to know what I was doing & wanted to know if she could help. I moved & she sat down to find a photo for our cover & when I came back she had already started working on another page.
We had 20 pages to work with, so I helped Delaney decide what we should include in our book. Here we have the sections of our entire book. We wanted to do a two page layout for each sections, so we ended up with 12 sections. We had the Cover, Misc. 1, Amber, Delaney, Alaina, Amber's Music, Delaney's Music, Alaina's Music, Trips, Family, and Misc 2. Our Misc. pages only have one page because inside the front and back cover is left blank. You can also rearrange the sections until you lock them in place.
After deciding what our section were going to be Delaney searched the computer for pictures from this past school year. Each of our sections have an image file, so she uploaded a lot of images to each file.
Delaney decided she would ask her sister what background they wanted on each of their pages. There are over 10,000 backgrounds to choose from, so this process probably took the longest. After selecting the background you can use a template to arrange the photos or place them yourself. Photos can also be edited directly in the layout. They can be changed to black & white, sepia, fix red eye, add borders and shapes. After Delaney added her pictures she added her text boxes. The text can be changed in font, size, change alignment, and background color. Once you have your photos or text boxes you can move them around until you are happy with your layout. Stickers are next, who doesn't like stickers? Delaney searched the 23 categories of stickers until she found exactly what she was looking for.
Any time you want to see all of the pages you can use the Birdseye view. This allows you to see every layout on one page. You can also look at a full screen print preview of each 2 page layout.
Each section must be locked before you can order your yearbook. Don't worry if you forget they will tell you when you try to order your book.
Delaney worked on our yearbook from one computer, but you can also have a yearbook team. You can allow anyone to contribute photos, and you assign sections for each team member to complete. We didn't do it, but you can add QR Codes to your printed pages. It doesn't cost anything to use the Picaboo website. You can login and start making your yearbook right now & then purchase it when you are finished. After you have made a purchase you will also receive your free eYearbook.
This is Delaney's favorite layout in our yearbook.
Each girl has a two page layout that just has random photos of themselves. Delaney also added a list of favorites to all three of the layouts. She included favorite school subject, food, songs, instruments, etc.
Music is a favorite pass time for my girls so they each have another layout that includes the instruments they play or are learning to play.
My two oldest kids have already graduated from our homeschool, but Delaney thought they still needed to be included in our yearbook. She included a picture of when Morgan came to visit, one when Michael came to visit, one of all of us together, and one with her aunts, uncles, and cousins from a family reunion.
We love our yearbook! We were very surprised at how nice it turned out. It is very professional quality & we are planning on making one every year. Delaney is already talking about what things we should include in our next one & she is planning on working on layouts as soon as they happen. She wants to make sure we take first day of school pics for our 2013-2014 yearbook, so she can get started right away.
There are also tutorial videos if you need help or some inspiration. I love to scrapbook and I wasn't so sure I would like to complete a yearbook instead of a scrapbook until we got started. It was so easy, we didn't make a mess & when we were done working for the day we just logged out.
Delaney is 11 and she needed very little help from me & she learned a lot. She learned how to upload pictures, basic photo editing, layout design, and creativity. She also had fun, I didn't have to tell her to work on it, she wanted to.
I'm thinking these would make great gifts for the grandparents who live far away, it would give them a glimpse of how our school year is done.