I feel there are certain things that we all want our children to know. Some things they catch just by the way we live our lives in front of them, but some things need to be discussed so that they know why they are important and why they should apply them to their lives. I have been reading
25 Truths: Life Principles of the Happiest and Most Successful Among Us
from
Ed Douglas Publications
that covers several things I want my girls to know.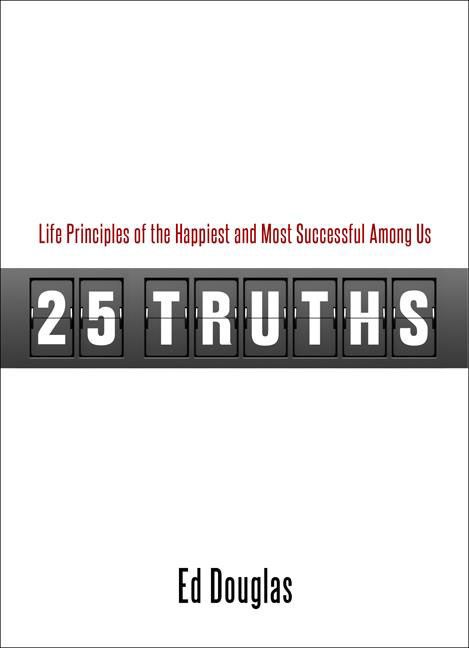 25 Truths is a 5 X 7 softcover book with 150 pages. It is recommended for kids grade 6-12 and can be
purchased for $12.50
from Ed Douglas Publications. It covers 25 truths that can build our character and values based on Christian principles. Ed Douglas hopes that this book can be a tool to change the character of the world one person at a time. Each truth is written in just a few pages with discussion questions after each one. The truths cover character, values, dealing with others, faith, family, mental and physical health, happiness, making a difference in the world & other practical life principles.
I read 25 Truths myself and have been discussing them with my girls ages 8, 11, & 12. Each truth is short and easy to read and understand. Real life stories, events, bible verses, and quotes are used to illustrate the object lesson of each truth. The questions at the end don't really have room to answer them in the book, but you could easily answer them on a separate piece of paper. I wanted to discuss the answers with my girls, so I would read each section first and then I would read or explain it to my girls and then we would discuss the questions together. Most of the questions have several parts and do a great job at prompting discussions.
Some of the truths we have taught our kids their whole lives in our day to day lives, but it doesn't hurt to go over them again. And explain to them exactly why they are important and why they should apply them to their lives. I hadn't thought to talk to my girls about their Reputation, Seeing the Glass as Half Full and Never Surrendering. We all have bad days and I definitely needed to read Make Every Day Your Best Day.
This little book contains so much information & every day stories that everyone could benefit from reading it regardless of how old you are. There are even Truths that young kids should start implementing in their lives as well. I also think they will make great discussions for Sunday School class.
Ed Douglas
is a retired business man.
25 Truths: Life Principles of the Happiest and Most Successful Among U
s is his third book. He is a Certified Financial Planner and operates Ed Douglas Certified Financial Planning/Consulting he also gives financial seminars to adults and students.