The biggest form of entertainment in our house is reading a good book. I read out loud to my family every night and we always have a list of books to keep us going. My girls also love to read, they will beg me every night if they can read in bed.
The series we are reading now is The Adventures of Lily Lapp from
Baker Publishing Group
. I had never heard of them until we received book one
Life with Lily
and book two
A New Home for Lily
to review with the Schoolhouse Review Crew.
Lily Lapp is a young girl in an Old Order Amish family. Her books take us on adventures that she experiences at home, at school, with her brother & her friends. Although she lives in the United States she lives a completely different lifestyle than we do, but she is still a little girl and makes mistakes and gets in trouble just like all little girls.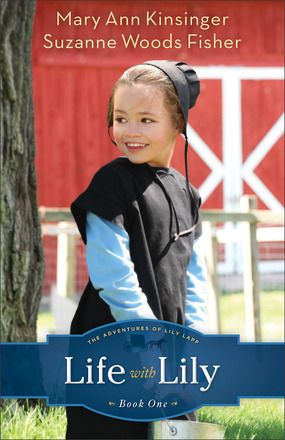 Life with Lily is the first book in The Adventures of Lily Lapp series. We meet Lily and her family living on an Amish farm in upstate New York. Lily gets a new baby brother and into a lot mischief when her friend Mandy Mast comes over. This 288 page book is recommended for ages 8-12 and can be
purchased for $12.99
.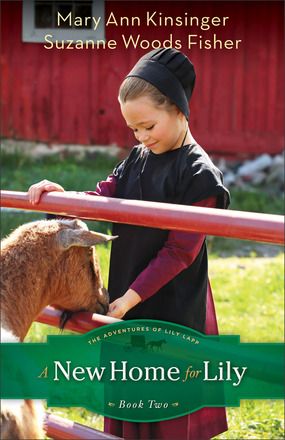 A New Home for Lily is Book Two. Lily Lapp and her family move to a new Amish community in Pennsylvania. There she meets the most annoying boy ever, gets used to a new school, and makes new friends. Lily gets into mischief with her brother & she can't understand why God can't give her a baby sister instead of another brother. This 266 page book is recommended for ages 8-12 and can be
purchased for $12.99
.
The very first day we received our books Delaney (age 11) started book #1. Alaina (age 8) wanted me to read them out loud, but I wanted to finish the book we were on first. I told her she could read one of the books, but she thought they were too thick for her to read. They are recommended for her age and she could read them, she was just intimidated with how long the books are. Once I started reading it, she loved the story and would beg for more each night.
We all really like these books, they are very sweet and clean. My girls have seen Amish people in Indiana when we go visit our family, but they didn't really know much about the Amish way of life, so they were very intrigued with how they live. Amber (age 12) is at the age where she questions everything and there are some things she couldn't understand about the Amish. For instance when Lily's family moves to Pennsylvania they have to make new clothes and head coverings to match everyone else in the church there. When Lily questions her mom, she doesn't have an answer for her, just says that it is tradition.
Our favorite part of
A New Home for Lily
is when she wants to make jello for her grandmother. They buy their jello in a big package and she wanted to make enough for everyone so she scooped out a cup of powder for each person. She started adding the boiling water when her mom came in, they ended up having to add so much water that they had a bucket full of jello.
I really like reading The Adventures of Lily Lapp. I like to read stories of where girls wear dresses and the children go barefoot. I also like to play like I live on a farm like Lily and experience the things that she does. My favorite part of Life with Lily is when her dad said he was going to get a horse small enough for Lily and her brother Joseph to ride. Lily was very surprised when her dad hooked the minature horse to her sled.
~Delaney age 11
On
The Adventure of Lily Lapp website
you can meet all the characters and play games, including recipes, puzzles, quizzes, and coloring pages. Delaney got on the website and printed out all the coloring pages to color while I read to them. The coloring pages are the pictures that are included in the books, so they could color the same thing we were reading about. Amber even drew some pictures to go along with some chapters.
Lily at the kitchen counter. ~Amber age 12
The Adventures of Lily Lapp series is written by Mary Ann Kingsinger and Suzanne Woods Fisher.
Mary Ann Kingssinger
was raised Old Order Amish in Pennsylvania, she married her husband who she had known from her school days. After leaving the Amish church she started a blog,
A Joyful Chaos
, to share warm memories of her childhood with her children.
Suzanne Woods Fishe
r
has many wonderful memories of her Old Order German Baptist grandfather from Pennsylvania. She has written many fiction and nonfiction books about the Amish and was very happy to share Mary's stories with her own children.
I am very happy to introduce these stories to my own children and if you sail over to the Crew Blog you can read other Crew reviews.