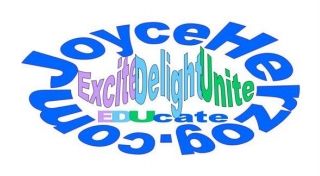 6 Weeks to Understanding Grammar is a 40 page softcover book for $12.00. It is recommended for teens or students who are at least 11 years old, a
sample and the complete table of contents
can be seen for free. It is divided into 6 lessons with 6 appendixes covering:
Parts of Sentences
Kinds of Words
Kinds of Sentences
Sentence Completers
Capitalization Rules
Punctuation Rules
Spelling Rules
Verbs and Verbals
Joyce Herzog collects old grammar text books and she has learned that English Grammar is to assist a person in speaking and writing correctly and is divided into 4 parts:
Orthography ~ letters, syllables, separate words, and spelling.
Etymology ~ different parts of speech, and their classes and modifications.
Syntax ~ relation, agreement, government, and arrangement of words in a sentence.
Prosody ~ punctuation, utterance, figures, and versification.
6 Weeks to Understanding Grammar has 6 chapters, but it may actually take some students more than a week to learn each lesson or older students may not need an entire week. This booklet is not a text book or a workbook, it is more of an overview of the topic. Joyce Herzog also has Simplified Grammar for further study methods. I have been reading through this booklet with my 10 & 12 year old daughters. It is very simple to use & understand and will make a great reference book for years to come.
In the Budding Author Series I had Alaina (age 8) use the Step On Into Writing. I had her start in this book because she still needs to be reminded to watch her capital letters, punctuation, and spelling and I like that it has the little check boxes to remind her. I really like that there are a variety of writing activities. She likes the Write Your Own Story pages the best. There are only 5 lines on the page & she doesn't feel overwhelmed like she has to fill an enitre blank page.
I had Delaney (age 10) use the Then and Now. Each page has a picture from the past and then a few questions about how things are done today. Delaney loves to write stories and often writes for fun and she ususally doesn't have trouble coming up with something to write about. This book has made her write about one topic and it makes it very easy to stay focused.
Amber (age 12) has been using the Writing U.S. History. This book is perfect for her, she loves history and loves to do research on presidents and other famous people. Each page in this book has a picture at the top along with a few vocabulary words. The student is suppose to research who or what the picture is and then write about it. There is one page per picture, but there are additional lined sheets in the back that the student can use if they need more room.
I really like the way the Budding Authors books are set up. I think the hardest part of writing is coming up with a topic to write about. These workbooks take out the hard part by giving you a topic and vocabulary words to use. They are very easy to use & once the student is finished they have a nice little book with all their writing in one place. The History book starts with the Indians and takes you into the 21st century, so this could be used along with U.S. History curriculum.
Joyce Herzog is a teacher and author of many educational products that simplify teaching & learning. Joyce taught learning disabled students for many years, and has been working with home school families for two decades. Crew members received several different products from Joyce Herzon, sail over to the Crew Blog to read those reviews.