I can't believe I am already thinking about high school for my younger girls. Even after graduating two of our children from our school I still get anxious about making the right choices for each one of them. I have been reading High School Prep Genius and it really helps to see the big picture, and I wish I would have read this with my first two.
High School Prep Genius
is a 440 page softcover book that is divided into 3 sections with 5 appendixes that expand on information from the chapters. It is
available for $29.95
from
College Press Genius
. It is written to the student, with a section to the parent in each chapter. I feel you will get the most benefit if the parent goes through the book with the student.
Chapters 1-6 Foundation for Personal Success ~ Personal growth, developing interests, establishing belief systems, promoting mental and physical health, creating financial independence, and building a strong support system.
Chapter 7-12 Foundation for Academic Success ~ Academic essentials, effective study skills, organization techniques, basics of high school, and tips for high school experience.
Chapters 13-18 Foundation for Future Success ~ Planning for the future, applying to college, paying for higher education, and understanding college essentials.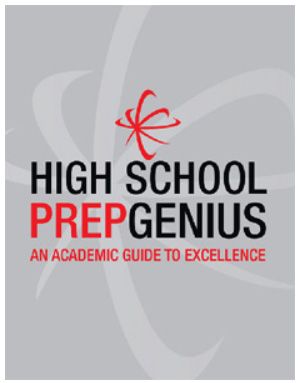 This book encourages making a College and Career Notebook where you can keep track of your success and goals to eliminate stress as high school graduation approaches. To help with the notebook there are student timelines for each grade, seventh & eighth grade are together then ninth, tenth, eleventh, and twelfth. Each grade level gives the student things to think about, a month to month timeline of things that need to be done, plus a guide for parents. Going through the chapters help the students recognize their interests, and build a strong support system that can help them deal with academic and social pressures.
This book is primarily for 9-12 grade but even though my girls aren't in high school this book can help me plan for their high school studies to help them with their future. I read this book myself and will have all of my girls go through it when they are ready. I will have Amber & Delaney go through this next year to have their notebook ready for high school, and Alaina has a few years before she will be ready. The parental guide for seventh and eighth graders introduce us to personal & academic struggles of high school students and lists some things to work on before they get there. By using the charts for high school credits, student profiles for each grade, and the volunteer/community service log I can begin thinking about what direction my girls want to go with their education to plan the best high school for each one of them. Even after graduating two students this book still answered a lot of my questions and introduced me to things that I didn't encounter with them.