Debra Slover wants to empower adults and children to lead their life with purpose by growing the leader within. She used her 27 years of experience helping others to write her "Empowering Tools" to reach even more people. Members of the SchoolHouse Review Crew received
U.N.I.Q.U.E. Growing the Leader Within
and
U.N.I.Q.U.E. Kids Growing My Leadership Garden
from
Leadership Garden Legacy
.
U.N.I.Q.U.E.
stands
for:
Understanding
Nurturing
Inventive
Quality
Unstoppable
Expression
Debra uses her own tragic experiences to help others Grow Their own Leadership Garden. She uses the garden metaphor to help individuals tap into their imagination, dreams, and spirit. She teaches people to become the primary shoot of a plant that will eventually bloom and to destroy the weeds that can overtake the garden. The story is about a lost sheep who represents the heart, mind, and spirit in all of us. He wanders into a Leadership Garden where he meets several people. The people and animals he meets teach him about compassion, purpose, aim, favor, grace, and more. Hugh learns to uproot weeds, and plant new seeds to allow his own unique leader to thrive.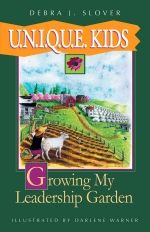 U.N.I.Q.U.E. Kids: Growing My Leadership Garden
is written for ages 8-12. This colorful 125 page book can be purchased for
$18.95 in paperback
or an
ebook for $8.95
. After each chapter there are questions to answer or you can complete the Activity Guide & Journal that goes along with the story.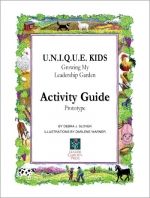 U.N.I.Q.U.E: Kids Activity Guide and Journal
79 page
PDF download
can be used along with the Growing My Leadership Garden and can be purchased for
$8.95
. This ebook contains the questions included in the book, but also illustrates parts of plants & the importance of the roots & good choices. There are also 35 pages for journaling, charts and puzzles.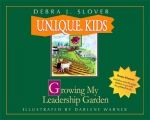 An additional resource that may be purchased to accompany U.N.I.Q.U.E. Kids are the audio files. This allows the story to be heard anywhere & really brings the characters to life. They are available as an
MP3 download for $8.95
or on
2 CDs for $18.95
.
U.N.I.Q.U.E: Growing the Leader Within
is the adult book. It is a 147 page
paperback and can be purchased for $18.95
or
hardcover for $26.95
. The same story that is told in the Growing My Leadership Garden is told in the Growing the Leader Within only not in color. The difference is that there are notes and suggested activities for the older student or adult. These can either be completed in a notebook or you may purchase The Leadership Garden Guidebook to complete the same activities. The author also uses examples from her own life to illustrate the point taught.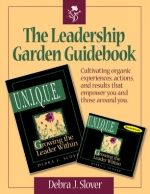 The Leadership Garden Guidebook
is a 79 page 8 1/2 X 11
softcover
workbook and it can be purchased for
$18.95
. It includes a worksheet for each of the activities that are suggested in the adult book.
I have been using the Growing My Leadership Garden with all three of my kids ages 8, 10, & 12. The ebooks & MP3 files were very easy to download and use. We listened to part of the audio file & the girls liked listening but it is easier for us to read from the book to be able to stop & discuss what we are reading. This would be good to have if you were in the car a lot. I read the Growing My Leadership Garden aloud to them & all three of them really enjoyed the story. My 8 year-old struggled with answering some of the questions without
some
help, I think they were better suited for my older two.
By using a garden metaphor it is very easy for my kids to see how we respond to our feelings can change our behavior. Some of the activities are very visual, like writing our leader blockers on a piece of paper & then tearing them up to show that we are getting rid of them. Throughout the book I reminded my girls that through prayer God can help us overcome our negative thoughts before they change our behavior. I also need this reminder often. We also found bible verses that could go along with each garden practice. In the book Love is the heart of the Leadership Gardens and there are six leadership practices:
Be nonjudgmental
Do not enable
Use empathy
Prune Gossip
Eliminate blame
Eradicate victimization
Debra Slover really shares her life & heart with us in order to help us become leaders. I started this book thinking that it was to help us become better leaders, but it seems to be more of a self help book for people to learn to lead their own lives no matter what their circumstances.
I have a coupon code that can be used for an additional 20% off all of their
Empowerment Tools
. That's on top of the sale price. Just use discount code: TOS-SS20D until May 31, 2013.
If you use the 20% discount on the
Family Empowerment Tool Kit Bundle
you will save $28.70 off the retail price.