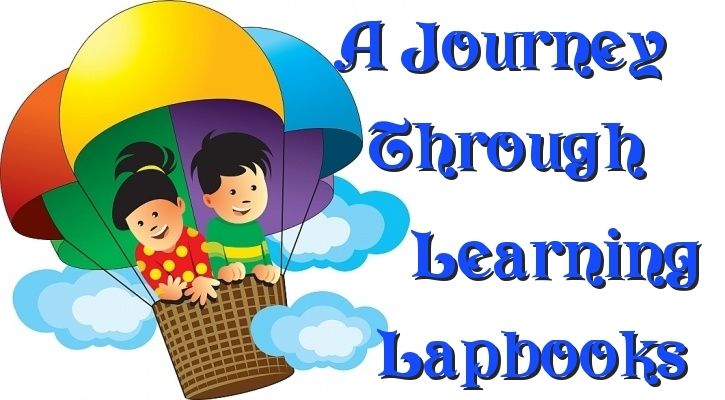 We have been studying United State History & Anatomy this year in school, but we have been taking a break from that the last couple of weeks to learn about the Earth, Astronomy & Space, and Knights & Castles. We have been using lapbooks from
A Journey Through Learning Lapbooks
.
Members of the
Schoolhouse Review Crew
received access to 4 Learning Lapbooks with Study Guides from A Journey Through Learning. We received
Knights & Castles
,
Astronomy & Space
,
The Earth
, and
Letters, Numbers, and Shapes
as an instant download. My girls are a little old for The Letter, Numbers, and Shapes, so we have completed Knights & Castles, The Earth & we are working on Astronomy & Space.
If you are not familiar with lapbooks they are basically a scrapbook of what your child is learning on a specific topic. They make a great addition to any subject, teaching method, and learning style. They can be completed all the time or used as a break from your regular curriculum. The lapbooks we received uses file folders to complete and come with directions on how to connect them and where each item should be placed within the book. I used the lapbooks with all three of my girls ages 8, 10, & 12. The lapbooks were very easy to download and to print. Each day I read the study guide to the girls and then they completed the project for the day & sometimes did more research when needed. There are book lists included with the lapbooks. Although our library didn't have them all we didn't have any trouble finding other books on our topics.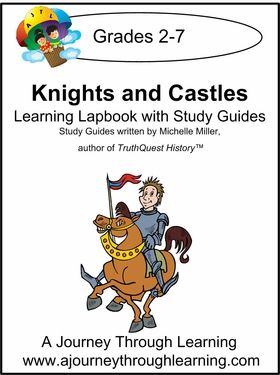 My girls were very excited to learn about
Knights & Castles
so we started with it. It contains 51 pages and is recommended for grades 2-7. It can be
purchased
as an instant download for $13.00, a CD for $14.00, or a physical book for $21.00. You will need 3 file folders to complete this study. It includes the study guide and a list of additional reading materials. There are also enrichment pages in the back to help the student keep track of books read, organizes notes, create a biography book report, & record things they have learned. We went back in history to the fall of Rome, Dark Ages, and the High Middle Ages. While we were there we learned how one becomes a knight, about his weapons, his armor, and how his horse was prepared for battle. We got a glimpse of inside a castle & the lifestyle of the people, and more. With this study my girls read books about knights & did some online searches. We researched Heraldry & even found our family crest. Once we read the study guide or completed our additional research the girls would cut out their pieces to glue into their lapbooks.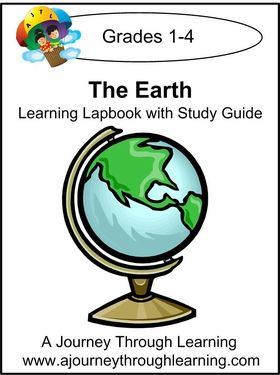 The Earth Learning Lapbook with Study Guide
is recommended for grades 1-4. It can be
purchased
as a download for $13.00 or a physical book may be purchased for $22.00. It contains 42 pages and uses 2 file folders to complete. We learned where the Earth is located, what it is made of, how it moves, about it's atmosphere, oceans, volcanoes, mountains, and more. Along with the study guide are a list of books to read, songs, poems, and science questions. With this study we used some additional books we had on different types of rocks & the planets. Since Amber & Delaney are older I had them do some research on volcanoes & gravity.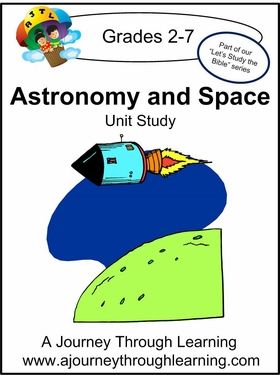 We are currently working on
Astronomy and Space
. This unit study is recommended for grades 2-7 and contains 72 pages and the instant download is $13.00, a CD is $14.00, and an actual book is $21.00. This study is a little different than the others. You will need a 3-ring binder & 10 tabbed dividers for each child. The worksheets that are included are printed & then 3 hole punched to include in the binder. There are no pieces to be cut out and glued into a lapbook. A list of additional reading is included along with enrichment sheets for the child to keep track of the books read & things they have learned. We started out with Genesis 1:1 then talked about where we live & how we have day & night. There is a section for each planet & we will learn about telescopes, astronauts, and more.
We all absolutely loved working through these unit studies. My girls are very creative and they love to make lapbooks to have as a presentation when they are done. I think they actually retain more information when working this way because they relate the information they learned to the activity instead of just answering questions.
I think the lapbooks are set up great. There is a wide variety of pictures and folds that are cut out to keep them interested. The directions are very easy to understand how to put the lapbook together & the exact placement of the cut project. Studying the planets in a notebook format is great & you could really spend as much time on this study as you want. It will also be very easy for this to become a lasting addition to our schoolroom. The girls can add more sheets to their 3-ring binder as they learn more about planets in later years. The Study Guides are very well written. They contain enough information to complete the study for younger children and you can add to each one with additional research.
A Journey Through Learning
is a great way to add some creativity to any school day no matter what curriculum or teaching method you use. They are very flexible and you can spend as little or as much time on each study as you would like.