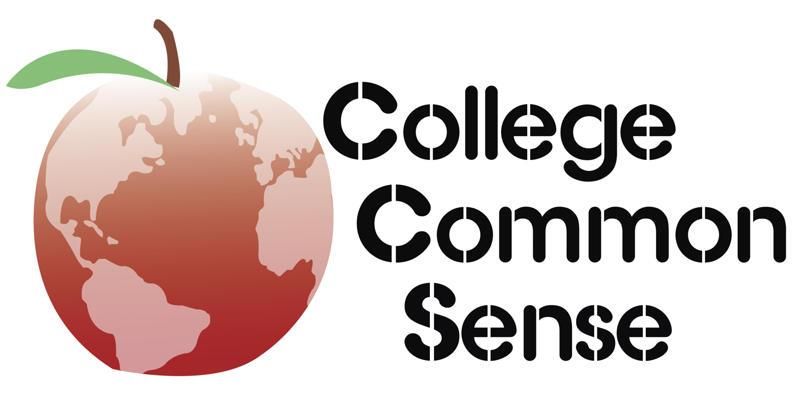 When we started homeschooling I couldn't even imagine my kids being old enough to go to college. Now 17 years later with 2 homeschool graduates life went by way too fast. Michael attended our local community college & I know I really appreciated the scholarship money he obtained. My husband & I had not attended college so that was all new to us. I just recently found out through
Going to College and Paying for It
from
College Common Sense
that you can earn college scholarships as early as age 6.
Going to College and Paying for it is a program from College Common Sense. They want to help families understand and obtain financial aid. Over the last 10 years they
have helped thousands of families
with college admissions & the financial aid process for the last 10 years.
This program consists of three parts, a newsletter, videos, and a workbook. You are encouraged to create a
Scholarship Binder
to keep track of all your scholarship information.
The
newsletter is free
and comes monthly, the lessons are also free & they are weekly. The monthly newsletter will keep you current on scholarship & grant information, and the yearly process for financial aid. The weekly lesson plan contains separate activities for Parents/Teachers, Seniors, Freshman-Juniors (ages 14-17), Middle School Students (ages 11-13), and Elementary Students (ages 6-10).
The
Going to College and Paying for it DVD and Workbook
is $50.00 or $25.00 for one year online access to the videos with the lesson plans downloaded as a PDF. The video content is basic information and explains what you need to know to earn the most free money. The workbook exercises will help you decide what will benefit you the most.
I received the year long online access to the Going to College and Paying for It videos and workbook. My girls are not in high school, so they are not ready to go through this series alone yet. I watched the videos segments and read through the workbook & emails, and will share the information with my girls as the need arises. I have never been through the process of earning scholarships & just barely tipped the surface with my oldest that attended college. Like the company name states College Common Sense, it is common sense when you have heard it or been through it. I actually learned a lot & was kind of shocked that I didn't already know some of the information. It never dawned on me to have my kids start earning scholarships so young and so often. I love the binder idea and plan on setting one up for each of my girls.
If you have actually been through this process yourself you may already know most of what is taught. I do feel a lot of the information is repeated over and over, but I know that some people need that to get the information to stick.

Disclaimer: As a member of the TOS Review Crew I received Going to College & Paying for it online access for one year in exchange for my honest review. I received no other compensation and all opinions are my own.