The other night Amber said, "It is too bad that you can't read all night and wake up refreshed."
Of course then everyone had the giggles and Delaney said, "Oh, I just woke up from reading all night and feel so good."
We have a huge collection of books, and we try to go to the library once a week. We usually go on Monday afternoon after piano lessons. I'm not sure if there is a limit on how many books you can check out on one library card, but I know you can at least get 20 because that is how many Alaina checked out this week. It seems like every week we come home with cookbooks, animal books, biographies, history book, books about other countries, and of course some picture books.
Our books from this week......I didn't pick any!!
I love a good picture book that is well written and this week Amber found
Music for the End of Time
. This book is written by Jen Bryant and is based on the true story of French composer Olivier Messiaen who was taken to the German prison camp in Gorlitz during WWII. Despite the poor conditions and lack of food Olivier composed his
Quartet for the End of Time
. Two prisoners had brought their violin & clarinet to the camp & Olivier talked the guards into finding him a run down piano & cello. Later he received permission to play the quartet for the entire prison camp.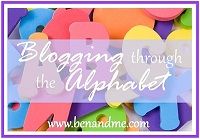 Thanks Marcy