You may have tangible wealth untold; caskets of jewels and coffers of gold.
Richer than I you can never be - I had a mother who read to me.
I just love this poem from
Beloved Books
. Reading together as a family has always been a big part of our lives and I hope that my kids feel they are rich from our time together.
Another thing we like to do as a family, usually while we are cleaning house, is listening to good quality books on CD. The last few weeks we have been listening to the
Sugar Creek Gang
from Beloved Books.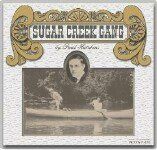 The first Sugar Creek Gang book was published in 1939. Paul Hutchen was a preacher when he came down with tuberculosis. While he was recuperating he decided he would try writing and eventually wrote 36 books in the series. The CD version of the books were recorded by Paul Ramseyer. Beloved Books began manufacturing and distributing of the Sugar Creek Gang Time audio stories in 1998.
We have been listening to volume 1 of the Sugar Creek Gang. These stories take us on the adventures of a group of boys called the Sugar Creek Gang. They are much different from what we think of as gangs today, they are young boys looking for adventure. Some of the boys are Christians and they convince some others to accept bible teachings for their own lives.
The Swamp Robber
The Killer Bear
The Winter Rescue
The Lost Campers
Chicago Adventure
The Secret Hideout
Even though the stories are about boys all three of my girls ages 7, 10, & 11 loved listening to the them. While we listened to some of the stories we were suppose to be cleaning the house, but I would occasionally catch the girls listening so intently they forgot what they were doing.
These stories have become some of our favorite to listen to. I love that they portray Christianity in a good way & that the boys try to encourage others to become Christians. It is so refreshing to hear stories that have family values and that the children have a responsibility to the family first before their friends and activities. One of the boys dad is an alcoholic and this behavior is discussed in a negative way with everyone wanting to help him and his son. Sin and disobedience is discouraged throughout the stories.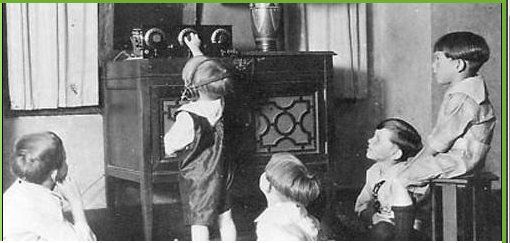 There are 2 CDs for each book for a total of 72 CDs in a complete 6 volume set. That is over 100 hours of story time. Each volume of the Sugar Creek Gang is
$54.95
. You can save $50.00 by ordering the
entire collection
at once. The first story the
Swamp Robber
is
FREE
.
Use this coupon code for 20% off your entire purchase
MCCLANAHAN7-20


Disclaimer: As a member of the TOS Review Crew I received Sugar Creek Gang volume 1 free of charge from Beloved Books to use with my children in exchange for my honest review.