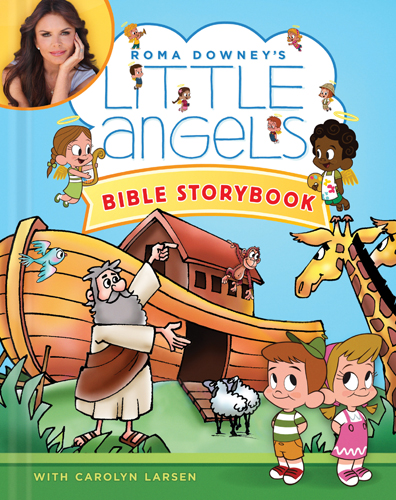 We have had the pleasure of previewing a new children's bible storybook, that will be released this month, from Tyndale House Publishers.
Little Angels Bible Storybook
is a retelling of 100 best-loved Bible stories. Four-year-old twins Alex and Zoe take you through these Bible stories while learning core family values. They go through the same challenges all kids do, and the Little Angels are there to help and to remind them that God is always loving them, and watching over them.
The Little Angels Bible Storybook features
100 Bible stories with illustrations.
"I learned that ..." lessons to help kids understand the character of God.
Simple activities to encourage imagination and challenge children's cognitive skills.
Meaningful prayers to inspire kids to build a relationship with God.
Easy Bible verses to memorize.
This bible is very visually appealing for young children, and the stories are written in a very readable way. I really like the "I learned that...." section. It summarizes the main point of each Bible story. Some of the activities for the stories include, singing, drawing, counting, exercises, basic math, and more. This would make a great Bible to read with young children or to have a child who can read use this to develop their own private devotion time.
Author
Carolyn Larsen
has written more than 40 books. She is best known for the Little Girls bible Storybook line of products. She is the mother of 3 and lives with her husband in Illinois.
Disclaimer: I received Little Angels Bible Storybook free of charge from Tyndale House. No other compensations was received and all opinions are my own.