We are studying United States History this year in our homeschool. We complete notebooks, lapbooks, & add figures to our timeline while using living books on our history topics. I also like to include good quality DVDs to our studies when I can find them. We have been watching
The Historic Expedition of Lewis & Clark
and it is a great addition to our History study this year.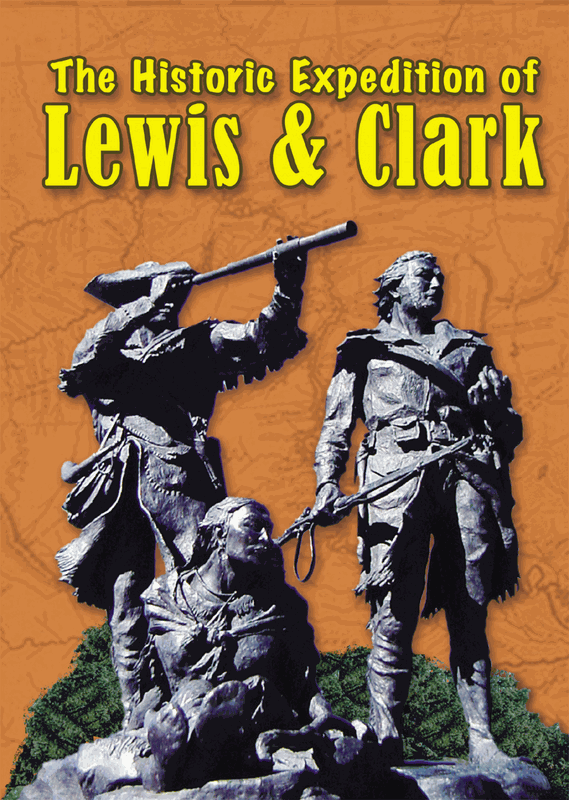 The Historic Expedition of Lewis & Clark is a DVD offered by
Marshall Publishing
. It is 35 minutes long and documents the exploration of the West starting at the meeting of Missouri and Mississippi Rivers. In this DVD we travel with the Corps of Discovery on their 8,000 mile journey to the Pacific Ocean. We are told the story of Lewis & Clark as they travel by boat, foot, & horseback while encountering obstacles & Indians. This expedition really comes to life through the photography, rare photos, live re-enactments, and maps.
I watched this DVD with all three of my girls ages 7, 10, & 11. The maps & pictures really bring this expedition to life for all of us. It neat to see actual places that Lewis & Clark traveled & the struggles they encountered. I really like that diary excerpts are included in the dialog. It would make a great addition to every home library. The only complaint I heard was from my 7 year old, she had to point out that they pronounce Sacajawea's name wrong. Who knows, maybe we have been saying it wrong all along.
Marshall Publishing and Promotions, Inc
. provides lots & lots of media for everyone since 2007. They offer DVDs, Books, CDs, CD-Roms, and broadcast and internet programming that will entertain & educate. You can watch clips & previews of upcoming programs on
Youtube

.
The Historic Expedition of Lewis & Clark is the 3rd video we have from Marshall Publishing, and we have really liked them all. We had the pleasure of reviewing
George Washington Carver
, and
Lots & Lots of Firetrucks
from Marshall Publishing last year. They offer other DVD's about
transportation

,

historical documentaries

,

animals
, and more. Whenever we need a DVD for our school in the future I know I can count on Marshall Publishing for a good product.
The Historic Expedition of Lewis & Clark is normally $24.95, it is now being sold for $19.95 & you can get
FREE FIRST CLASS SHIPPING
by using
coupon code: TOS27
. Order by visiting
Marshall Publishing
or by calling 1-888-300-3455.
Marshall Publishing sent some members of the Crew
The History of
The Oregon Trail & The Pony Express
,
The History of America In The 1880s
, and
Lots & Lots of Penguins
. Sail over to the
Crew blog
to read about these DVD's.

Disclaimer: As a member of the Schoolhouse Review Crew I received The Historic Expedition of Lewis & Clark free of charge from Marshall Publishing in exchange for my honest review.