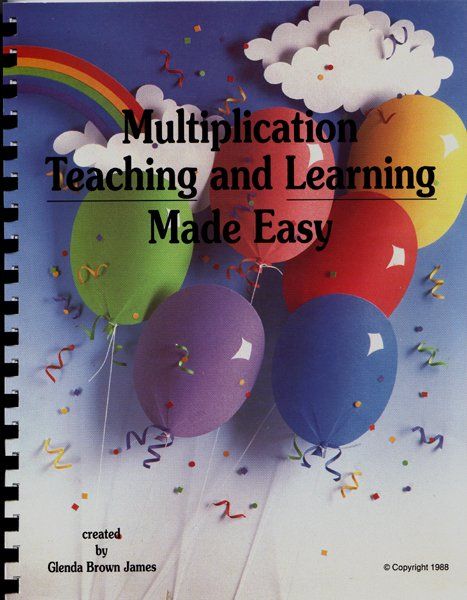 I don't know how much time I have spent over the years working with my kids on speed drills and flashcards, but teaching my kids to memorize their multiplication facts has been a job. Alaina started using
Multiplication Teaching and Learning Made Easy
and so far it has been easy.
Multiplication Teaching and Learning Made Easy was designed to lesson the difficulty and minimize the time required in learning the multiplication facts. Facts for 0, 1, 10, & 11 are eliminated right up front because these are easy to remember. The commutative property is taught so children don't have to worry about memorizing 3 X 2 & 2 X 3 because they will understand they say the same thing. That only leaves 36 multiplication facts to be memorized. The 36 facts that are left are divided into 6 weeks and they are learned in a random placement. The placement of the facts have been carefully examined and tested and are suitable for high levels of comprehension and quickness in learning. Teaching them in random order forces the child to memorize the fact instead of counting on his fingers.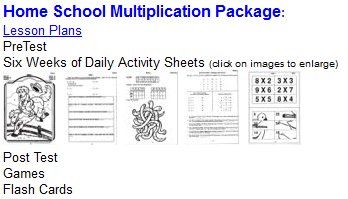 The
Multiplication Made Easy
is a spiral bound book and can be purchased for
$24.95
. This book is a six week program with 53 pages of worksheets that are reproducible within a family. In the back of the book there are flashcards and games that can be torn out & used with this program.
I have been using this primarily with Alaina (age 7) but Amber (age 11) & Delaney (age 10) both wanted to be included in the games. The program has been very easy to teach and the worksheets are self explanatory & fun. Alaina likes some of the worksheets so much that she gets excited when we get close to her next favorite one, and Amber & Delaney even wanted to complete some. The directions for the Apple game were very easy to understand but there were no directions included for the Indian game although we figured out a way to play it. It does seem to be working because Alaina is memorizing the facts we have completed & I'm looking forward to her finishing the book.

Crew members also received Addition Teaching and Learning Made Easy so sail over to the Crew blog and read other reviews on addition & multiplication.

Disclaimer: As a member of the Schoolhouse Review Crew I received Multiplication Made Easy free of charge, from to use with my children in exchange for my honest review.