My girls love to write and have entered several book contests in the past so when the Review Crew was offered products from
Create Better Writers
I knew we wanted to try them.
Create Better Writers offer books and eBooks that show you how to teach writing and grammar to your K-12 students. They will become outstanding writers because it is taught in a way that makes sense to them. They offer a complete writing program or individual eBooks. We received
How To Write a Paragraph

,

How To Teach The Five-Paragraph Essay

,
and
The Homeschool Writing Action Plan
.
How To Write a Paragraph
is recommended for grade 3-Up. It can be purchased as an eBook for $7.99 or it is free with the purchase of The Complete Writing Program or How to Teach The Five-Paragraph Essay.
If your student can write a good paragraph they should be able to write anything. This eBook teaches you to write a paragraph using one simple trick. Once they have the trick down they can use it to write any assignment.
How To Teach The Five-Paragraph Essay
is recommended for grade 4-12. It can be purchased as eBook for $17.95 or softcover for $19.95. The step-by-step plan will help teachers show their students how a simple outline will help them master one of the most important life skills. Students will be able to organize their ideas, then write a five-paragraph essay in about an hour. This will prepare them for any writing test or class.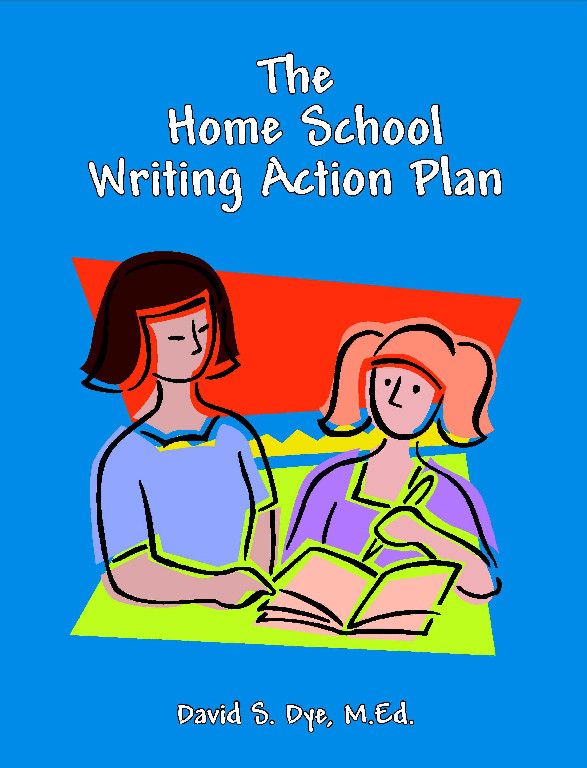 The Home School Writing Action Plan
is a complete writing program for grades 3-12, it is available as an eBook for $15.95 or softcover for $19.95. Once students finish this plan they will be able to write intelligent descriptive sentence, strong essays, research reports, and great stories, they will also have a well developed vocabulary and will be prepared for the SAT/ACT exams.
The plan is divided into 3 sections:
Writing Action Plan Summary: The entire program laid out in 15 steps.
Pacing Guide: Offers 3 plans for students to complete the 15 steps.
The Road Map: Will tell you what to look for along the way.
I started this series by reading through the Action Plan. This program is very easy to understand and implement. I started all three of my girls ages 7, 10, & 11 with How to Write a Paragraph. My oldest 2 can write a pretty good paragraph but there is a trick that is taught in this book that I wanted to them understand and remember. They picked up all the info in this eBook pretty fast and are now ready for the Five-Paragraph Essay. My 7 year old is going at this a lot slower, she could probably wait awhile before she started this but she likes to write in her journal so I thought if she learned the trick now it would help her keep her thoughts in order. I am looking forward to completing this program with my girls and I am hopeful that they will remember the trick so writing will be easier in all subjects.
The Complete Writing Program
can be purchased together or each individual book. You may also sign up for the
free monthly newsletter
. The one that I am looking at is going to be very helpful to us, it contains worksheets for Better Ways of Saying "Said".

Disclaimer: As a member of the Schoolhouse Review Crew I received 3 e-books free of charge, from Create Better Writers, to use with my children in exchange for my honest review.