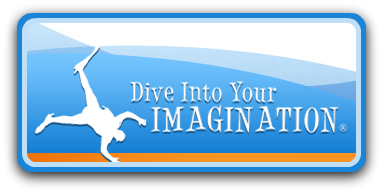 My girls have a fascination with the ocean world. On vacation we went to the ocean and they were very intrigued with the things we found on the beach and the shallow water. They only know about the ocean depths from pictures & movies we have seen.
Dive Into Diversity
is the newest ocean DVD we have watched and is a great addition to our home library.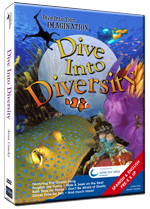 "

Dive Into Diversity

" teaches children about all the variety of life under the sea and how animals rely upon one another for survival. Take a ride to a depth of 1500 feet in the deep sea with a submarine pilot! Find out what happens on the reef at NIGHT. Learn what eating ice cream and brushing your teeth have in common.
Why do crabs have claws? What can grow three feet in just one day?
Night Diving, discover what it is like to be an animal underwater at night!
Dive Into Diversity
is the 3rd DVD in a series.
What Makes a Fish, A Fish?
and
Who Lives In The Sea?
are the first two. Members of the Homeschool Crew reviewed all three of these & you can read about them at the
TOS Crew Blog
.
There is so much more to this series than just the 44 minute DVD. There is an Educator Guide to go with each one. We used the Dive Into Diversity guide for grades 1-3 and it teaches about invertebrates and covers crabs, octopuses, shrimp, and jellies. The guide teaches about character education, math skills, reasoning, logic, critical thinking, and reading comprehension by having the students complete journal pages, riddles, trivia questions, and vocabulary words.The objective of the study guide is:
Students will use information they learn about invertebrates to create a creative writing project.
Students will build literacy and analytic skills as they read written descriptions to identify shapes.
Students will use the scientific method to explore the properties of water & discover that water has weight.
Students will build vocabulary skills by identify antonyms that pertain to invertebrates.
Students will build reading comprehension and critical thinking skills by solving word problems.
There are 2 Educator Guides for Dive Into Diversity one of them is for pre K-K and the other is for grades 1-3. I used the guide for grades 1-3 with Alaina (age 7). There are 180 pages of worksheets and activities to help teach this guide. The Educator Guides were written for the school setting but we very easy to use at home. There are even lists of questions to ask the students to get them thinking about what is going on or what could happen. The worksheets were perfect for Alaina's grade level but all three of my girls ages 7, 10, & 11 enjoyed the DVD. They loved seeing all the different animals in the ocean and were very interested in the deep sea. There is a little bit of information about submarines and my older girls were very interested in them after viewing the DVD.
My girls watched this DVD over & over. We just started reviewing a Spanish curriculum and now they have been watching the DVD in Spanish to see what words they can understand.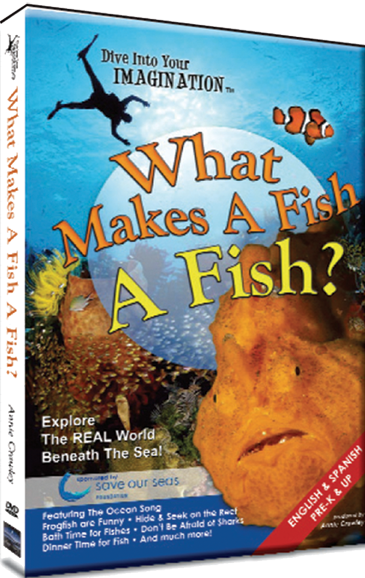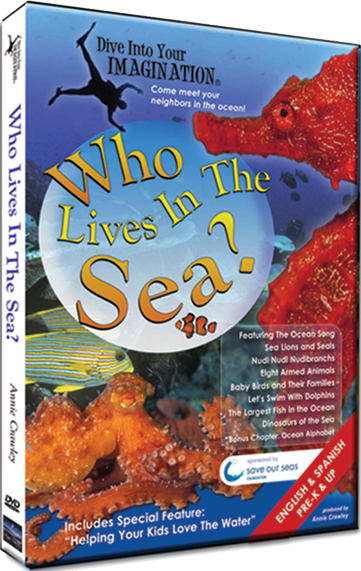 "
Twenty years from now, you will be more disappointed by the things you did not do, than the ones you did. So throw off the bow lines, catch the trade winds in your sails. Explore. Dream. Discover. Mark Twain said that and he was right! What will you do with your moment in time? You get to create your life! Who are you and what dreams do you have stirring inside of you? It is time to explore and discover who you are!" Annie Crawley
Annie Crawley wants children to dive into their imagination and explore the ocean with her.
Annie Crawley
, aka Ocean Annie found that the ocean is the most magical place on the planet. She learned to scuba dive after college and it changed her life. She went on to be a scuba diving instructor, boat captain, underwater photographer, and cinematographer before starting
Dive Into Your Imagination.
She received a grant from the Save Our Seas Foundation to create a series of children's ocean books, DVD's and lesson plans.
All three
DVD titles are $19.95 each
. The print edition of the
Educator Guides are $299
. for the whole set of them or individual PDF form for $69.95. During May and June you will recieve
FREE
shipping on all orders.
As a special for the Homeschool Crew Annie Crawley will give you the PDF educator guides FREE with the purchase of the DVDs. When you place your order let her know that you are a homeschool parent.
Sail over to the
Homeschool Crew blog
and read about the other titles from Dive Into Your Imagination.

Disclaimer: As a member of the TOS Homeschool Crew I received Dive Into Diversity free of charge to use with my children in exchange for my honest review.