K5 Learning
is an online supplemental program for kids K-5th grade in reading and math. Their intent is for kids to build study skills by working independently in Math and Reading. After an online assessment the child will work independently at their own pace through 3,000 interactive and simple lessons and activities. The lessons are automatically chosen based on the child's assessment and progress reports are provided for parents.

Each student will have their own login with the parent having access to all student information in their own page. Reports for each child can be viewed in the parental access. You can see what grade level of work the child is working at in reading and math and how much time they have spent in each. You can also visit the Lesson Library to view or assign the lessons by grade or subject for your child.
K5 Learning was founded by parents who wanted learning tools for their kids to use at home. It is now used by thousands of students from hundreds of schools.
The K5 program includes:
free online assessments of each child's math and reading skills,

award-winning, curricula based reading and math content,

over 3,000 online multimedia activities, personalized for each child based on his or her assessment,

a highly structured environment which allows the student to proceed through the lessons in a logical fashion at his own pace,

ease of use which allows even 4 or 5 year olds to work independently,

attention to child safety with no external links, advertisements, chat or similar,

comprehensive reporting to parents,

24/7 availability and no downloads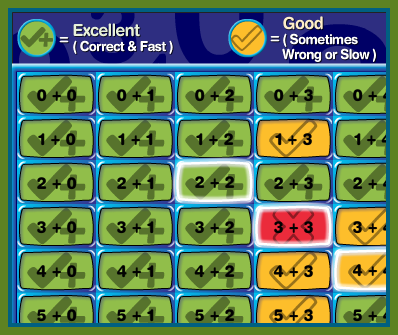 K5 Math Facts records every response your child makes it even includes how fast they answer the question. This helps determine what they need to practice more on. The Matrix displays the student's progress on each math fact. Mastery is achieved when the matrix is green.
The K5 Reading has over 1,500 tutorials and activities. It covers phonemic awareness, phonics, sight words, vocabulary and reading comprehension. Each lesson gives an interactive tutorial, practice segments, and a quiz. They usually last about 5 minutes allowing for a short study time.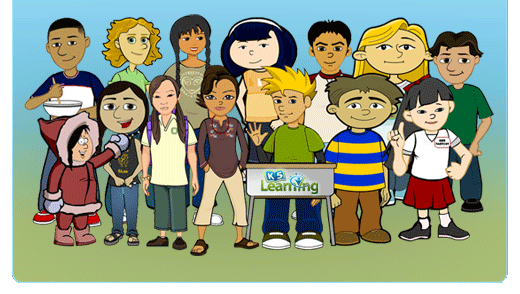 K5 Spelling has a 150,000 word database and offers immediate feedback on each word spelled. If they spell the word correctly they will receive applause and if it is incorrect they will receive hints on how to correct the mistake. They always spell the word correctly before moving on.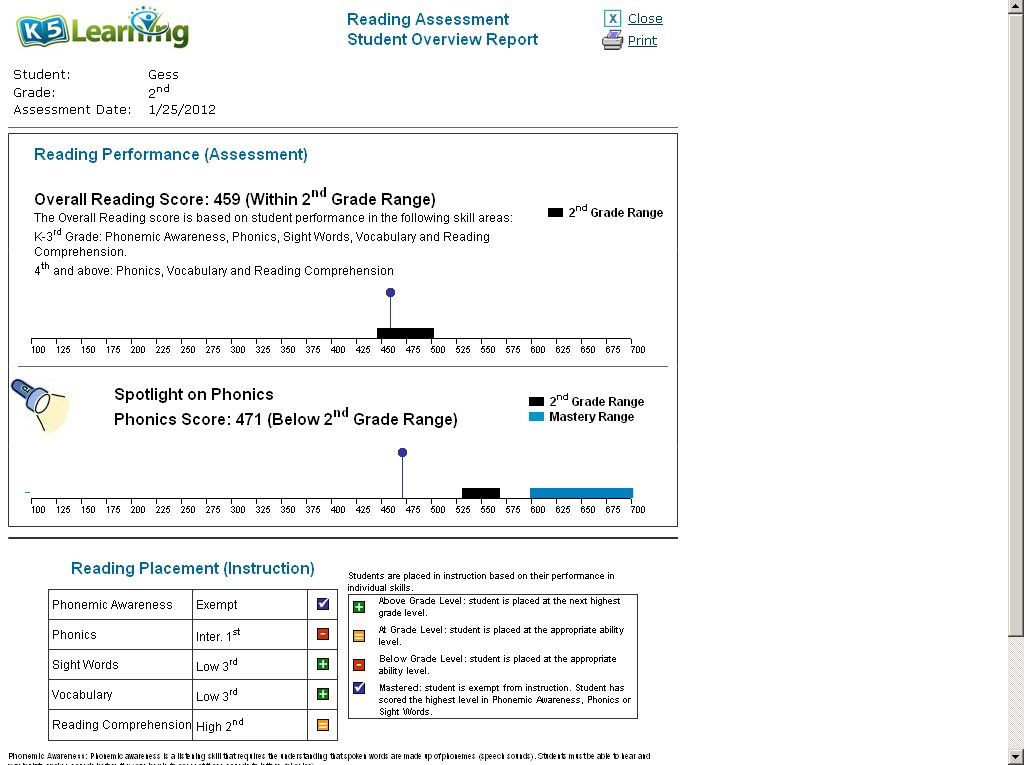 Parents can assign any lesson from the K5 Reading, K5 Math & Spelling at any time. They can also access reports online which includes progress reports, quiz results, spelling words learned and progress made on each math fact.
K5 is available on a subscription basis for $25/month or $199/year with substantial discounts for siblings. Each subscription includes a free math and reading assessment and unlimited use of each of K5's four programs, K5 Reading, K5 Math, K5 Spelling and K5 Math Facts. A

14 day free trial

is available.
Alaina just turned 7 and has been using K5. She likes to spend time on the computer and really enjoys working on K5. I like that I know she is working on lessons that are right at her ability regardless of her age or grade. My older girls took the online assessment and it tells you if they test out of a subject by exempting them from the lessons. This program would work great for busy families or families where both parents work.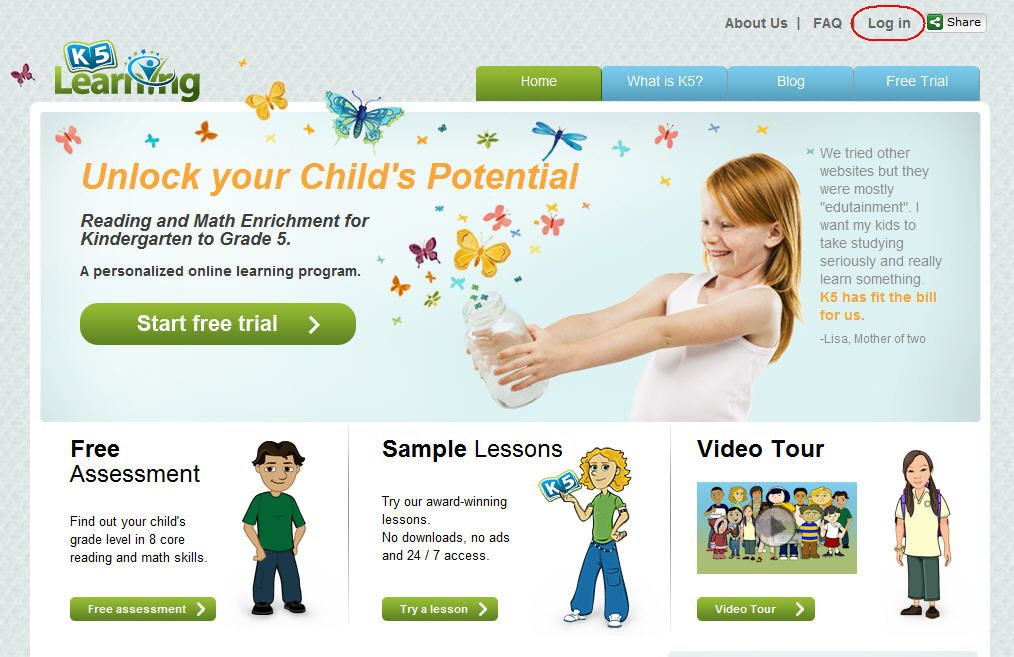 Sail over to the
TOS Crew blog
and read what other members thought of K5 Learning.

As a member of the TOS Crew I received a subscription to K5 Learning free of charge in exchange for my review.