The internet can be wonderful thing. We use it for school, research, socializing, and keeping up with love ones far away. As with everything it is not perfect and can be used for bad things that we like to protect our kids from.
Action Alert
can help you create a safe place for your children.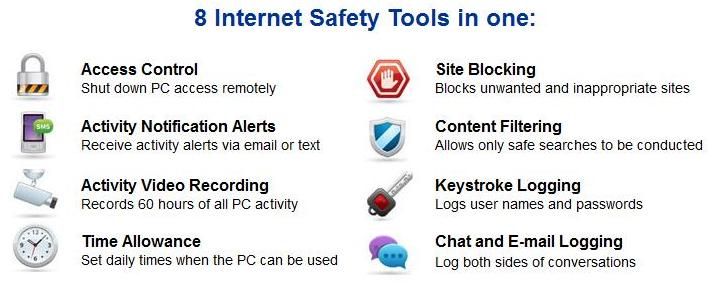 Action Alert is a computer software that automatically blocks hundreds of thousands websites known to host unwanted content and you can add any website that you want to block. You can also use the "allowed sites only mode" that you create. It will record 60 hours of computer usage. This includes email, websites, games and even chats while you are online or off.
Action Alert offers the Maximum Protection and a Free Version so you can protect your children right away.
Free Version
~ Includes a web filter for safe searches, website blocking that prevents access to a constantly updated list of websites, and time use controls. They will even send text or e-mail alerts when dangers are detected. Tech support is also included.
Maximum Protection
~ Gives parents more tools to see the details of their child's time online. You can actually watch a slide show of every page that has been accessed on the computer. The Maximum Protection is
$29.99
and has a 30 day money back guarantee.
We use the internet a lot in our home but it is always out in the open and the children are not allowed access if there isn't a parent at home. As with everything we have also taught our children that there are things online that we shouldn't view, read, or watch. I like that you can automatically shut the computer down from your phone and the recording of screen shots is very accurate. The thing that bothers me about this internet safety is that it only works on the original internet page that it opens. If I open up another tab it doesn't work and most of the time when we are searching for something we have several tabs open at once. I also feel that if your kids are trying to be view things they shouldn't they will probably figure this out. I didn't have any problems downloading this software but since doing so my computer keeps notifying me that my usage is at 98%.

Sail over to the
TOS Crew Blog
and read what other members thought of Action Alert.

As a member of the TOS Crew I received the Maximum Protection free of charge in exchange for my review.