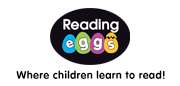 Reading is the most important thing that your child will ever learn. No matter where your child receives their education the parent should make sure that their child can read well and comprehend what they read.
Reading Eggs
is an online program that will help your children learn to read. This reading world lets your children learn to read at their own pace. This program was developed by an experienced team of education teachers, writers, and developers. There are 100 lessons that are perfect for children 4-7 years old who are learning to read. For children 6-8 who are already reading can enjoy the new lessons and over 600 books in the Egg World called Eggspress.

Reading Eggs can be started at the beginning if your child is just learning to read or they can complete a placement test if they are already reading.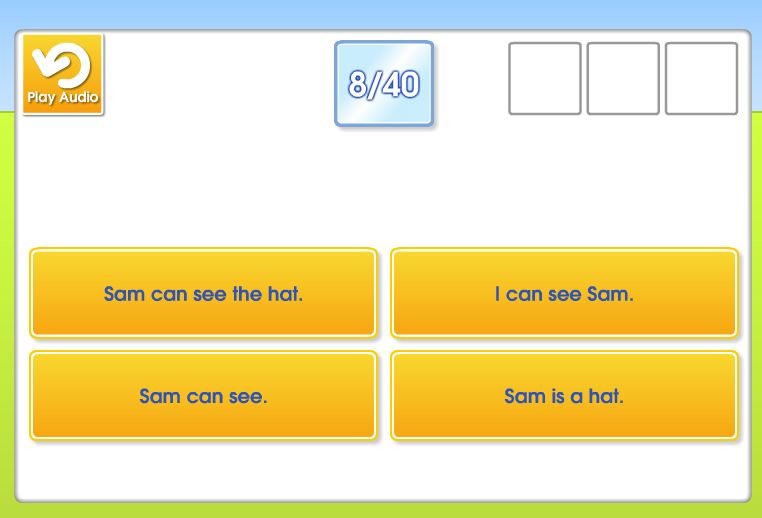 During the placement test the child is asked 40 questions and they will choose the correct answer to see how well they are already reading.
Each child will work their way through the Egg World Map by completing the lessons that work on phonics and sight words. As your child progresses they will be awarded golden eggs to use to buy reward games, items for your house, and clothes for your character. Children are given books to read using only the words they have learned in order to build their confidence. Activity sheets can be printed for free to go along with each lesson.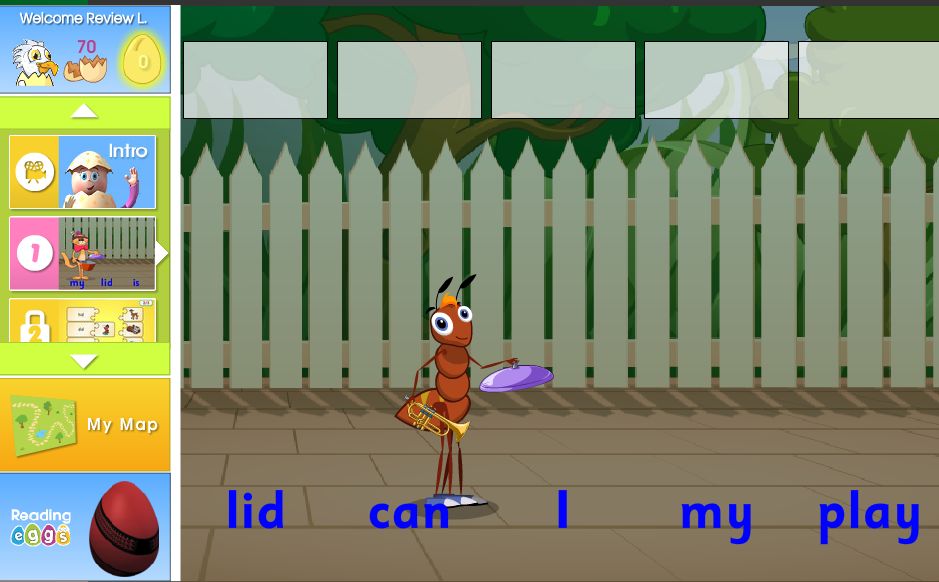 There are a variety of animated activities that will provide the repetition your child needs to remember the skills taught. In this activity the child hears a sentence and then they put the words in the correct order. After 10 lessons a quiz will be administered so you can see how well your child is progressing. All the activities can be repeated as many times as your child needs.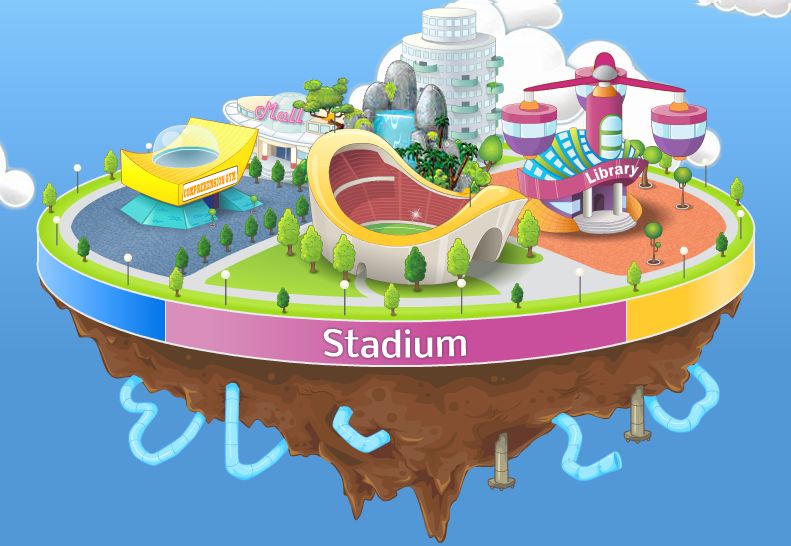 Reading Eggspress has a Floating Island that lets your child visit the Stadium where they can play games against a person or the computer, in the Mall & Apartment items can be purchased for your house or character, at the Library books are separated by category for your child to choose and read, and in the Comprehension Gym is a Comprehension Gym Placement Test is administered. There are 200 lessons to build your child's comprehension.
Alaina (age 7) has been using Reading Eggs and Reading Eggspress. She answered all the questions correctly on the Reading Eggs Assessment test and this put her in a higher level. I think the level she was started in was still to easy for her but she loves working through her map and the extra work has really built her confidence in her reading abilities. She even asks to play during her free time, she doesn't look at Reading Eggs as work to her it is more like a game than school. She has liked reading all of the books and she has a few favorites that she wants to read over and over.
Access to Reading Eggs can be
purchased
for $75.00 for one year or $49.95 for six months or monthly $9.95. A 50% discount can be applied for multiple children on the six month or year membership. Additional Reading Egg books may be purchased in the online store.
Sail over to the
TOS Crew blog
to read what other homeschool families thought of Reading Eggs.

As a member of the TOS Crew I received a free trial of Reading Eggs to use with my daughter free of charge in exchange for my review.