KinderBach
is an online beginning piano program for individuals or groups. Your child will learn note reading, rhythm, singing, and composition with fun playful characters as early as age 2. This curriculum will give your child a good music foundation that will carry over to any instrument.
Alaina (age 7) has really enjoyed KinderBach. She watched the videos portion of the program on our Kindle Fire, this made it very easy to use with our piano. Alaina has been taking piano lessons but she has learned a lot from KinderBach and it has really helped her get the idea of rhythm. Her favorite part is where you make your own instrument out of anything you have in your house. She likes the coloring sheets and Felicity the Frog is her favorite character. Maybe she likes her because Felicity likes classical music or could it be because Felicity likes fashion & glitter!
I think KinderBach is a great beginning music program. It is taught directly to the child with very minimal preparation time and the best part the teacher doesn't have to know anything about music. I printed out Alaina's worksheets and coloring pages from the computer and then she would log in on the Kindle Fire and find exactly where she needed to be.
The 6 levels in KinderBach are divided into 240 lessons. There are worksheets, coloring pages, sheet music, games, and activities to keep your 2-7 year old child active in the music lessons.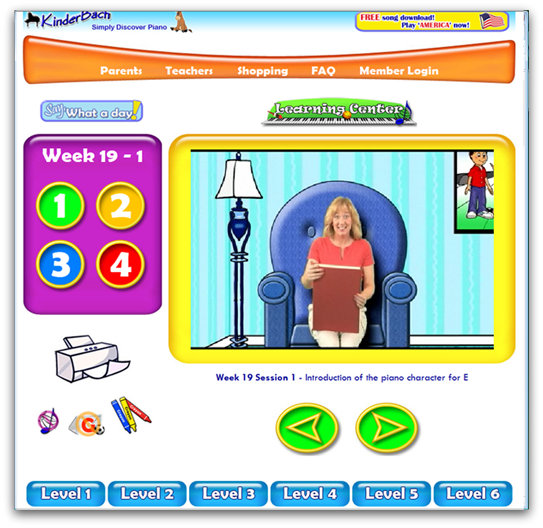 This is what the program looks like when you are logged in. It shows that the child is on Week 19 lesson 1. If you click on the printer it will bring up any worksheets that you need to use with this lesson.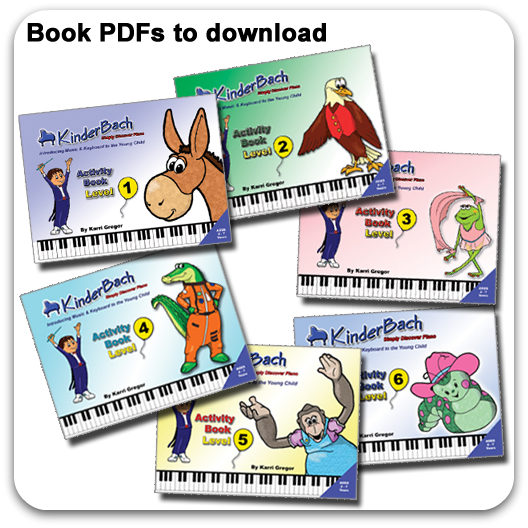 There is an activity book to go along with each Level.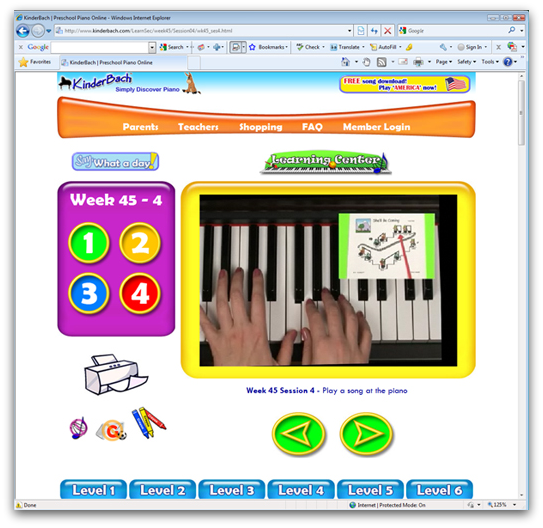 When you get to the lessons using the piano the exact hand placement is shown to help your child get it right.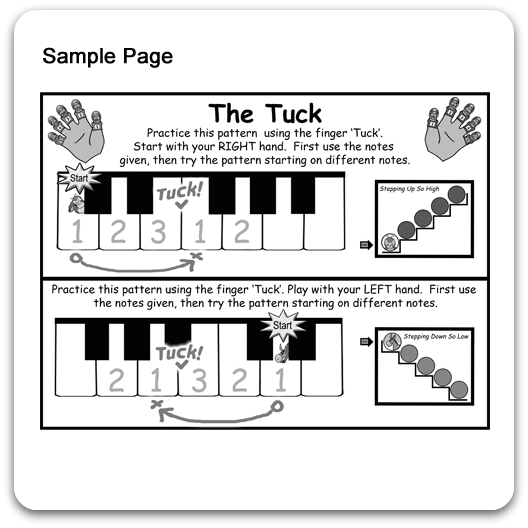 Karri Gregor is a professional musician and has decades of experience in teaching music to over 8000 kids.
KinderBach is available to use online starting at
$19.99 a month
or the
CD/DVD version for $40.45
.
Let your child try the
free online trial
to see how they like it the first 2 weeks of lessons.

I have a discount code for 30% off the subscription rate.
Use
COUPON CODE: TOScrew2012
Expires 2/2/2013
KinderBach offers a no risk 30 day money back guarantee!!
Sail over to the
Crew Blog
and read what other members thought about KinderBach.