ALEKS
stands for Assessment and LEarning in Knowledge Spaces and provides individual instruction to homeschool children in mathematics. It is an online math program available for grade 3-12 and can be accessed from any computer with Internet access.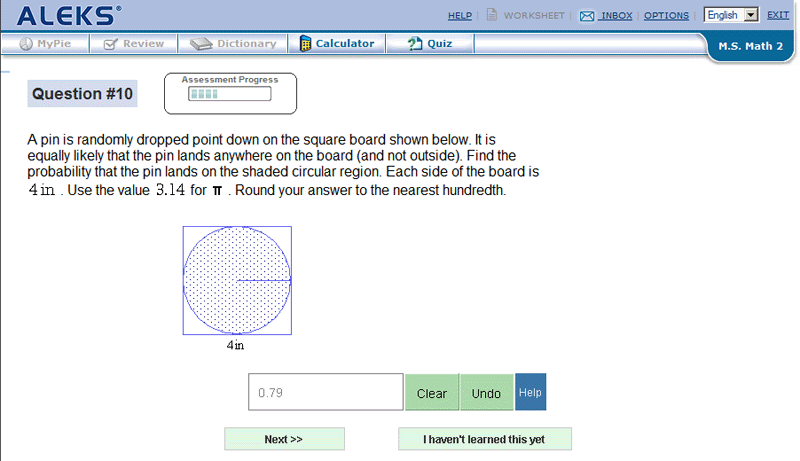 Your child will take an assessment to see what they already know and what they are ready to learn next. That means no two children will experience the same program while working with ALEKS. This program can be used as a core curriculum, supplement, or tutor.
After setting up the student account they are taught how to use the online tools because ALEKS avoids multi-choice questions. The personalized assessment consists of 25-30 questions.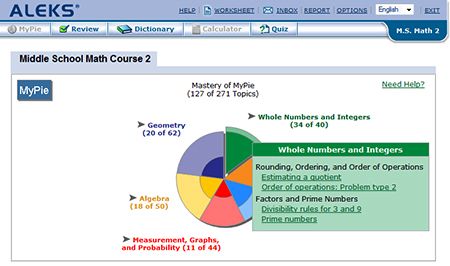 Each student will receive a pie chart to record their progress. If they click on a section of the pie it will take them to the learning mode. There they will be provided with practice problems and explanations of concept and procedures. The student will receive immediate feedback on the missed problems. You can also print out personalized worksheets for more practice. A student progress report can be generated at any time and an new assessment can be assigned. Quizzes can be generated according to your state standards or based off of the students work.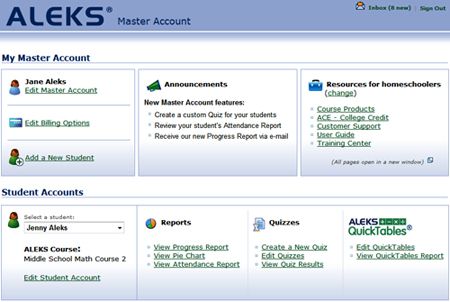 All of your students accounts can be managed in one master account. Where you can view student progress, create a new quiz, and view quiz results.
You can try ALEKS Math
free for 2-months
and can be
purchased
for $19.99 a month, $99.95 for 6-months, or $179.95 for one year.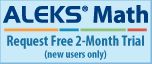 This informational review was written for the TOS Crew. I received no compensation or free trial.