A story can really come to life when it is set to music. It makes you feel like you are there and that you know what the characters are experiencing and how they feel.
Maestro Classics
does an excellent job of making
Swan Lake
come alive.
If you are not familiar with Swan Lake it is a story about a prince who falls in love with a beautiful princess but she is turned into a swan by an evil magician. Only the prince's true love can break the spell.
Maestro Classics goals are to expand musical horizons, develop listening skills, and encourage families to listen to music together. Listening to complex patterns of classical/symphonic music stimulates brain development and Maestro Classics make it enjoyable.
We received Swan Lake CD along with a 24 page booklet containing information about Tchaikovsky who composed the music for Swan Lake, Stephen Simon who is the conductor of this musical story, Bonnie Ward Simon the producer, Yadu who is the narrator, and Joe Stump who arranged and plays the
Speed Metal Swan
. There are also puzzles, musical activities and piano music for
Tchaikovsky Wrote a Great
Ballet
. Swan Lake is preformed by London Philharmonic Orchestra and is available on
CD for $16.98
, the down loadable MP3 is
available for $9.98
. There is a
preview
available on Maestro Classics web page. The Swan Lake CD lasts 54 minutes and has 7 tracks.
The Story of Swan Lake
Tchaikovsky's Life
Speed Metal Swan
About the Music
"Tchaikovsky Wrote a Great Ballet"
Want to Have Some Fun? Prepare to Perform
"Tchaikovsky Wrote a Great Ballet" Sing-Along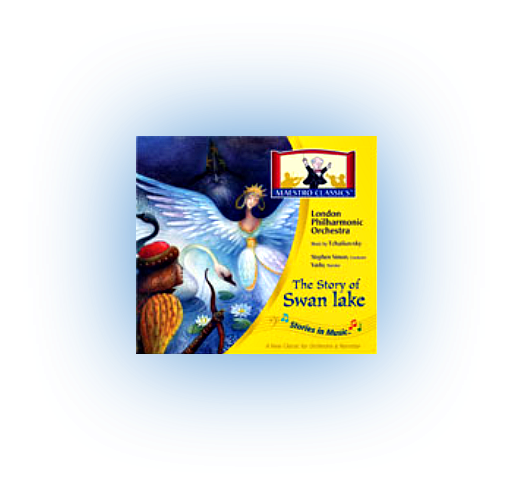 It has been such a joy to experience Swan Lake from Maestro Classics. The story and music flow together wonderfully. It has really made us appreciate classical music. My girls ages 7, 9, & 10 and I have all enjoyed listening to the CD over and over. We were very pleasantly surprised by the "Speed Metal Swan" ~ a heavy metal version of the main theme. My girls thought it was wonderful. Another additional track on this CD tells us what to listen to in music and about Tchaikovsky's life.
Maestro Classics offer
several other classical music CD's
. We had the pleasure of listening to Peter and the Wolf last year and you can read my review of it
here
. My girls and I are thinking that we would enjoy
Mike Mulligan and His Steam Shovel
next.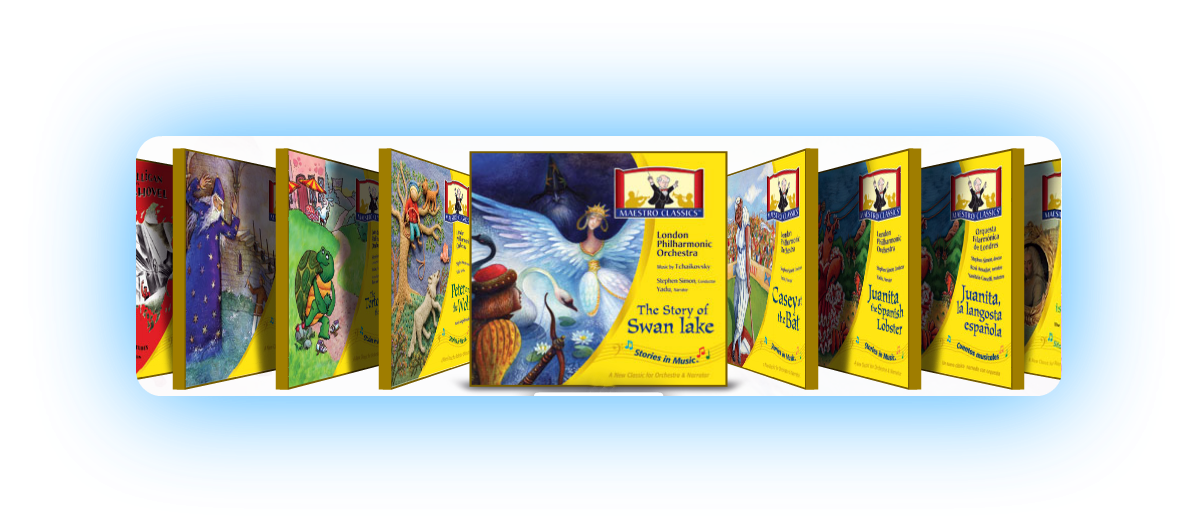 JANUARY SPECIAL: Order a Swan Lake CD or MP3 download, and Maestro Classics will automatically send you an additional free MP3 Swan Lake orchestral version!
Sail over to the
Crew Blog
to read what other members thought of Swan Lake.

As a member of the TOS Crew I received Swan Lake free of charge to use with my children in exchange for my review.