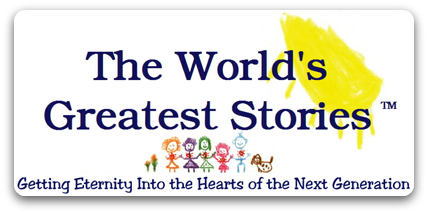 If we are going to be in the car for very long or if we are going to be cleaning for awhile the girls and I like to listen to audio CD's to make the time go by faster. They like to listen to any story but I like to have good stories that they can learn from that is also enjoyable.
The World's Greatest Stories
gave us both.
The World's Greatest Stories are actual, word for word, Biblical accounts. The storyteller is very dramatic and brings bible stories and characters to life with only music and sound effects added to God's Word. There are
6
volumes available for $7.95
a piece in either NIV or KJV of the Bible. If you purchase all 6 CD's together you will receive free shipping.
We received a sample CD and volume 1-The Prophets. The sample CD contains a short selection from each of the stories as well as some general information.
The Prophets CD contains 5 stories:
The Blazing Furnace
The Handwriting on the Wall
Daniel in the Lion's Den
Elijah and the Prophets of Baal
The Prophecy of Jonah
The stories are very dramatic and my girls thought that the storyteller sounded a little weird in a few places but they still wanted to listen to them again, I think Daniel and the Lion's Den is their favorite. I really like that they are taken straight from the Bible, so many Bible stories that are retold add things that are mere speculation. You can tell that George W. Sarris really enjoys telling stories and he does a great job in keeping everyone focused on the story.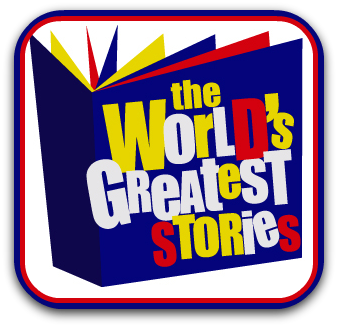 George W. Sarris
has been telling live Bible stories since 1985 in churches, conferences, schools, retreats, and camps with audiences from several to several thousand. He has been a spokesman for radio and television commercials and films for companies such as AT&T, IBM, American Express, Burger King, Pizza Hut, Sprint, and Honda in Boston and New York City for 30 years.
Sail over to the
TOS Crew blog
and read what other members thought about the World's Greatest Stories.

As a member of the TOS Crew I received a sample disc and volume 1 The Prophets from the World's Greatest Stories free of charge to use with my children in exchange for my review.