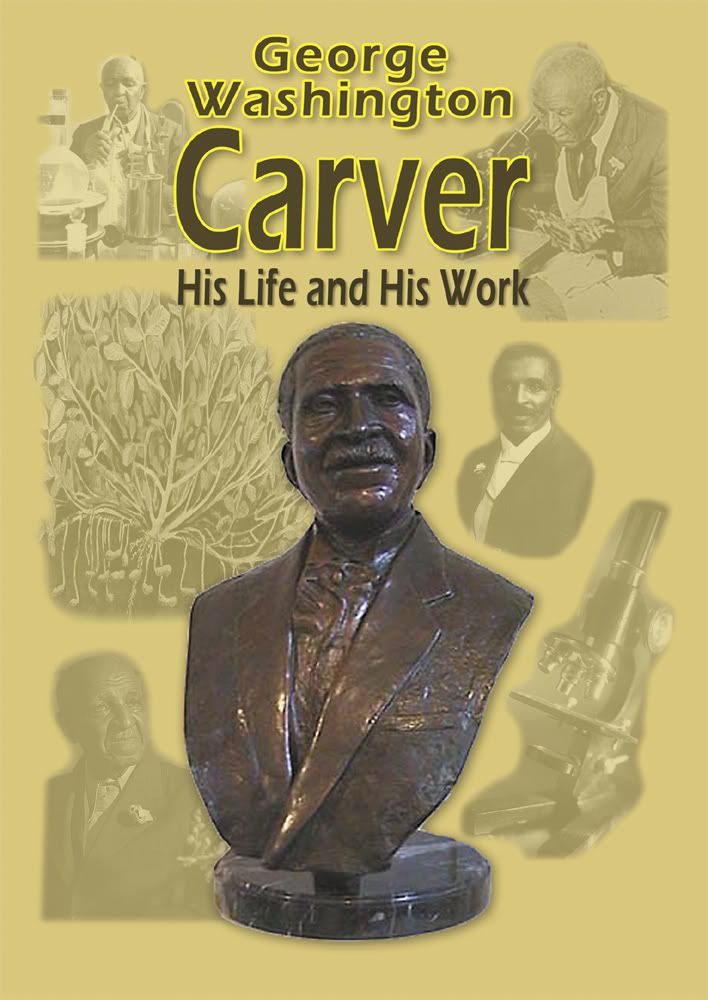 I love when my kids are inspired to complete more research on their own. Amber wanted to go to the library and get books on George Washington Carver as soon as she viewed the
George Washington Carver His Life and His Work DVD
from
Marshall Publishing and Promotions, Inc
.
The TOS Crew members received this DVD to review, we were on the list to review Lots & Lots of Fire Songs & Safety Tips DVD and Lots & Lots of Fire Trucks & Firefighters book but Marshal Publishing also sent us the George Washington Carver DVD. You can read my review of the Firefighters
here
.
This 30 minute DVD talks about how George Washington Carver was born into slavery and how his dad died when he was a baby. He and his mom were stolen and he was later returned to his owners. It continues on into his adult life and his love of plants. He was a living example of the importance of hard work, a positive attitude and a good education. Carver was very instrumental in changing the stereotype that blacks were intellectually inferior to the white race. His life was full of hope, meaning, and inspiration and should not be forgotten.
George Washington Carver Day is celebrated on January 5, the anniversary of his death.
Marshall Publishing and Promotions, Inc.
is a media publishing organization. Their goal is to provide media fun for everyone through DVD's, books, CD's, CD-roms, and broadcast and Internet programming that will entertain and educate everyone from ages 3-93. They offer a wide variety of materials including Animals, Monster Trucks, Jet Planes, and Education Historical Documentaries. Available now - DVDs in Spanish.
If you would like to order this DVD it is normally
$19.95
, but I have a coupon code for you to use and it will bring the price down to $16.95.
Use Coupon Code: TOSC1
The TOS Crew reviewed George Washington Carver and Lots & Lots of Firetrucks book with Lots & Lots of Fire Songs & Safety tips DVD. Sail on over to the
Crew blog
to read what other people thought.

As a member of the TOS Crew I was sent George Washington Carver DVD free of charge with my Firefighter book & DVD. I am not obligated to write a review of this item but we learned a lot and wanted to share.