school/scrapbooking room
well I have made a lot of changes since then and have been meaning to give you an update but I have been so busy. My husband has done a wonderful job on my room.....he likes to spoil me!
Here is my little corner with slat wall on one side. We only ordered one sheet because I wanted to make sure it was what I really wanted eventually there will probably be one on the other wall also.
In the drawers on the left side we have pens and pencils we use for school. The basket above it has my corner rounders and a few cards that need to be mailed. On the little shelf in the middle I have my stamp pads and sticker makers. Alaina sits by me during school so her pencil box and pip squeak markers are right there for her to reach.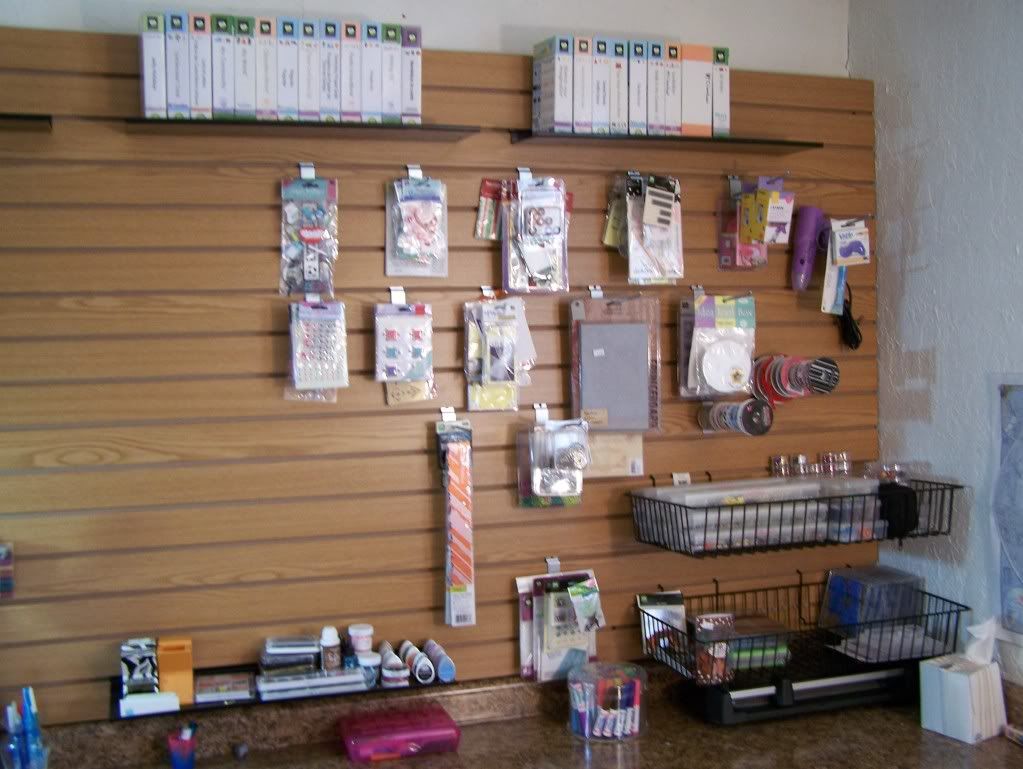 In the corner I have 2 wire baskets the bottom one has my Close to My Heart Stamps, some flower embellishments and my Cricut tool kit. The top one is full of brads and eyelets. Under my baskets I store my Making Memories paper trimmer. I absolutely love my slat board and pegs. I have all sorts of fun stuff right there where I can see it. Tape refills, fancy paper clips, colored staples, 3D stickers, ribbon, paper tear edger rulers, and lots more.
Here is a front view showing my Cricut cartridges on the shelves at the top.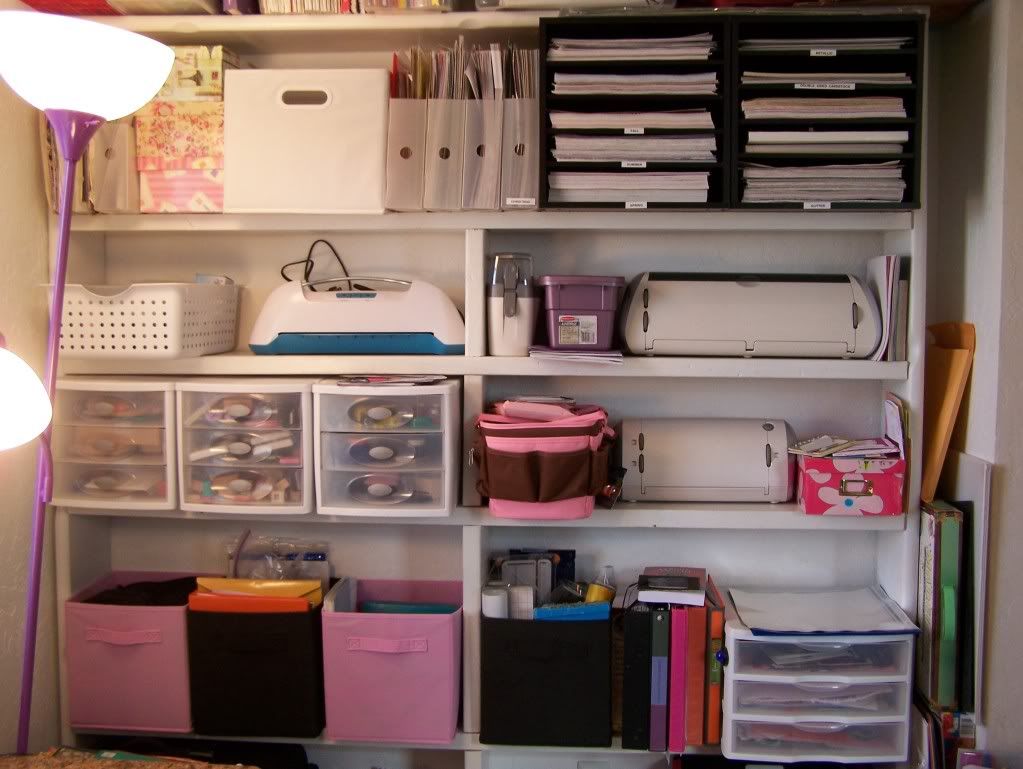 This wall is about 12 feet directly behind where I sit.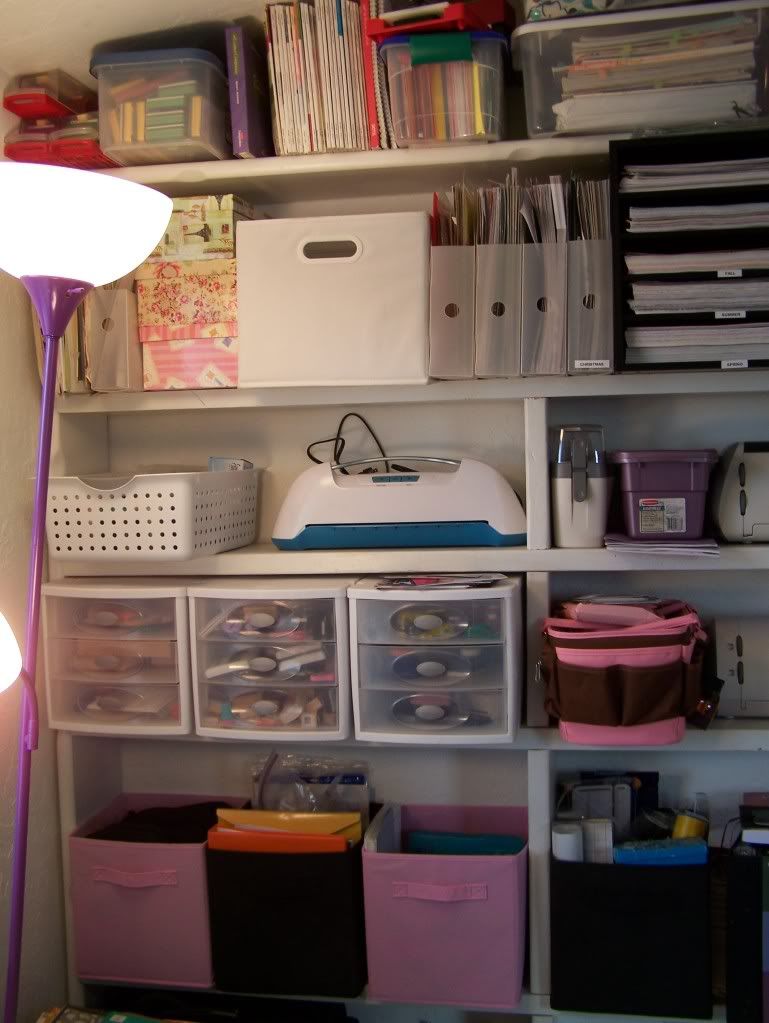 On the very top shelf I have some scrapbooking magazines and my Sizzix. I don't use it that much since I have the Cricut but I still really like the fonts that I have with it and use it once in awhile. On the next shelf I have some photo storage boxes on the left. In the white box I have my Bind It All & coils. The white basket is Amber's. She has been making hair bows and keeps her ribbon, hair clips, and glue gun in there. On the same shelf I have my Your Story book binder and laminator. The drawers here have my wooden stamps and the girls ink pads. In the pink and black boxes I have envelopes, laminating sheets, and some chipboard.
The red box at the top has some sewing supplies. The black paper storage cubes of course have paper in them. I have another one that I just bought and need to put together. And then there is my big Cricut and my baby bug! I keep pages I am working on in the drawers on the bottom and the black box has vinyl, glue gun, and my old paper trimmers that my girls use. Underneath my shelves there are a few boxes of craft supplies for my girls.
I hope you enjoyed the tour of my room. I love to see how people organize their school/craft/scrapbooking rooms, if you have blogged about yours leave me a link so I can see it. Next time maybe I will share where and how we keep our school books.
I'm linking up to the Friday Remodelaholic if you would like to see what other people are working on.